On June 13, 2022, Sony released its new PlayStation Plus in North America. Combining the classic PS Plus with PS Now, this subscription service is divided into three tiers: Essential, Extra, and Premium. The latter two levels provide access to hundreds of PS5 and PS4 games, including some of the best PlayStation exclusives of the last decade.
With so many PlayStation 4 games on PS Plus Extra and Premium, subscribers are spoiled for choice. While there are dozens of fantastic titles to try, there are also quite a few lackluster offerings. Let's take a look at the best PS4 games on PS Plus.
Dragon Ball FighterZ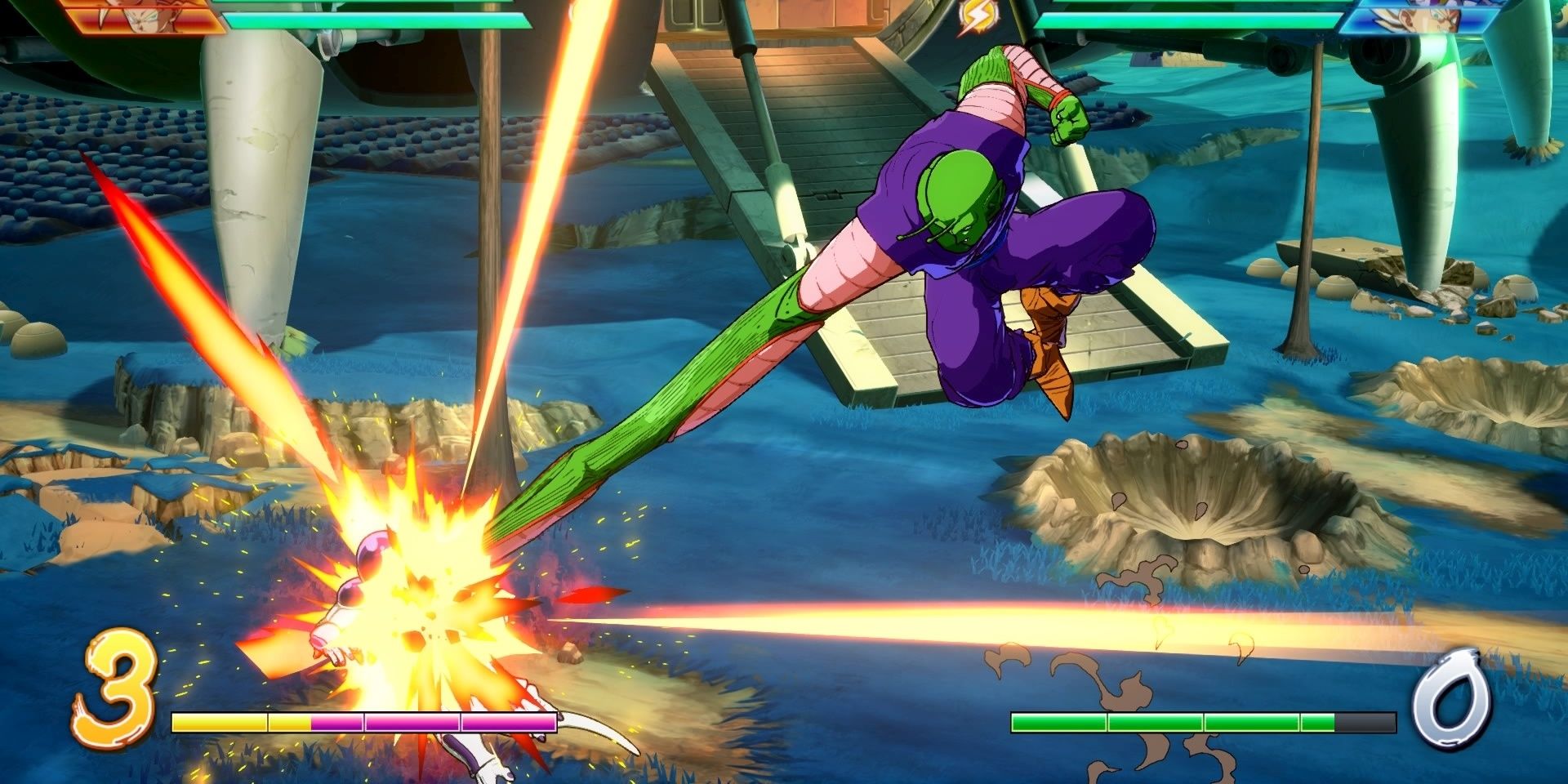 PS Plus Extra subscribers can jump into two Dragon Ball games: Xenoverse 2 and FighterZ. While they might share a franchise, they are wildly different experiences. An arena fighter with light RPG elements, Xenoverse 2 is probably the better pick for Dragon Ball fans searching for a single-player title; however, FighterZ is overall the superior project.
Crafted by Arc System Works, FighterZ is a deep fighting game that does a fantastic job of bringing to life the source material's over-the-top battles. Arc's own properties have a reputation for being overwhelmingly complex, but Dragon Ball FighterZ is far more accessible than Guilty Gear or BlazBlue.
Kingdom Hearts 3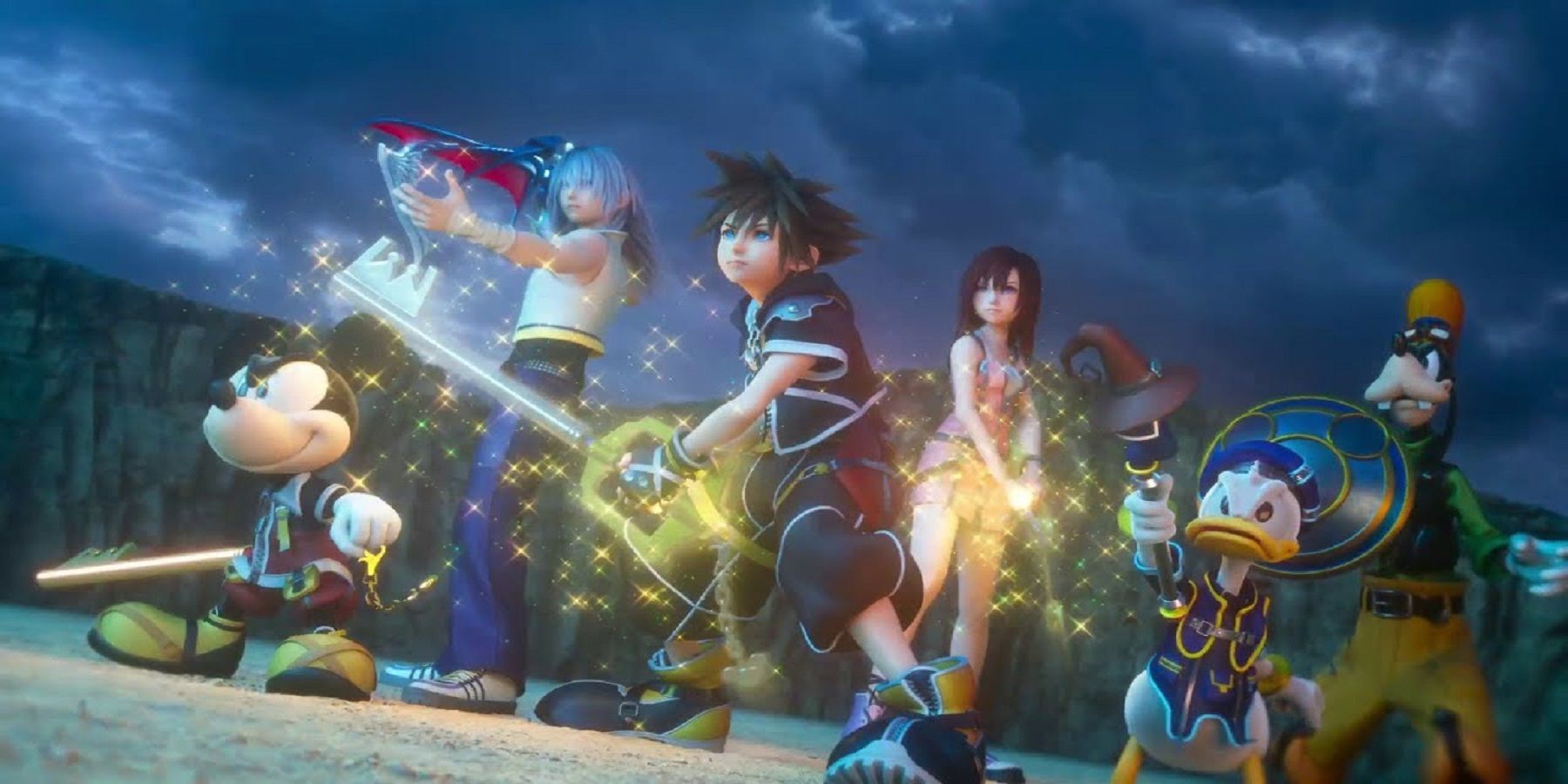 PS Plus Extra's November lineup is dominated by Square Enix's Disney crossover franchise. Subscribers who have never dipped into Kingdom Hearts have more than 150 hours of gameplay at their fingertips, a figure that easily doubles if each game's side content is taken into consideration. Newcomers should start from the first game found in Kingdom Hearts HD 1.5 Remix and steadily work their way through the story, especially since Kingdom Hearts 2 and Birth by Sleep are often cited as the franchise's highest points. As those titles debuted on the PS2 and PSP respectively, they cannot be classified as full-blown PS4 releases.
RELATED: Every Square Enix Game in Development
A long-time coming, Kingdom Hearts 3 finally debuted in 2019, garnering a generally positive reception. While not perfect, the action RPG delivers highly enjoyable fast-paced hack and slash combat and gorgeous visuals that bring to life a few of Disney and Pixar's recent movies. The story has pacing issues, but it does end on a high note.
Tekken 7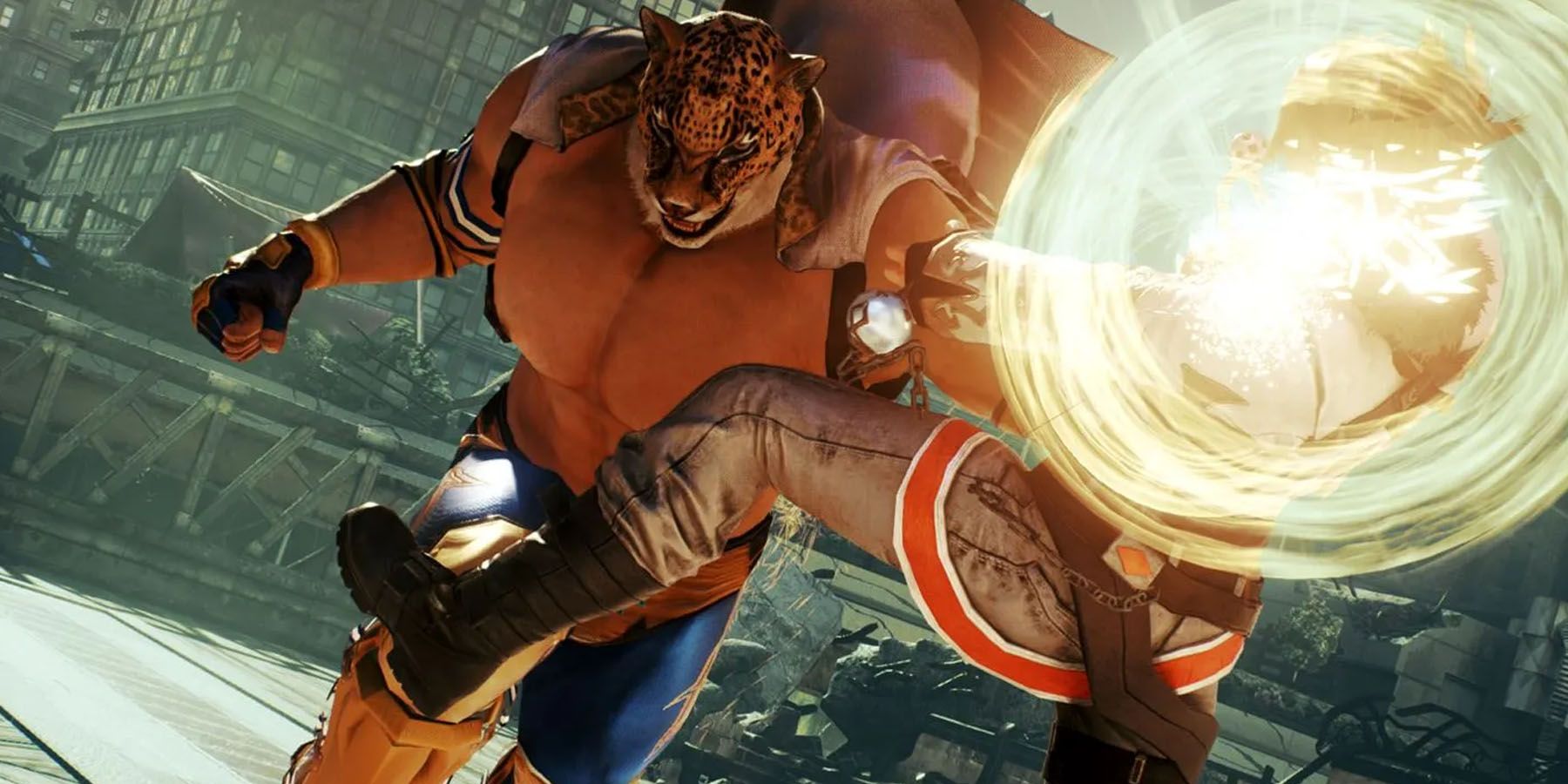 On February 21, 2023, Sony added 17 games to PS Plus Extra and Premium, including a few big names like Resident Evil 7, Scarlet Nexus, Borderlands 3, The Quarry, and Horizon Forbidden West. PS4 owners have access to all of those projects, but they are also available on PS5. While most of the month's lineup consists of cross-generation releases, February also included a couple of PS4-only additions. Out of those games, Tekken 7 is arguably the standout title, although RPG fans might get a kick out of I am Setsuna and Oninaki.
With its sequel on the horizon, Tekken 7's PS Plus debut came at the perfect time. Releasing in 2015, the fighting game garnered primarily positive reviews for its core gameplay and presentation. As always, the story revolves around Mishima family drama, with Heihachi and Kazuya taking center stage. The single-player campaign is a bit polarizing, but it should be a fun distraction for a couple of hours. More importantly, the story essentially acts as a replacement for a standard tutorial mode, so newcomers to the series will need to play through it before attempting to jump online. Tekken 7 does not have an especially high barrier for entry, but it does not lack depth either.
Horizon Zero Dawn – Complete Edition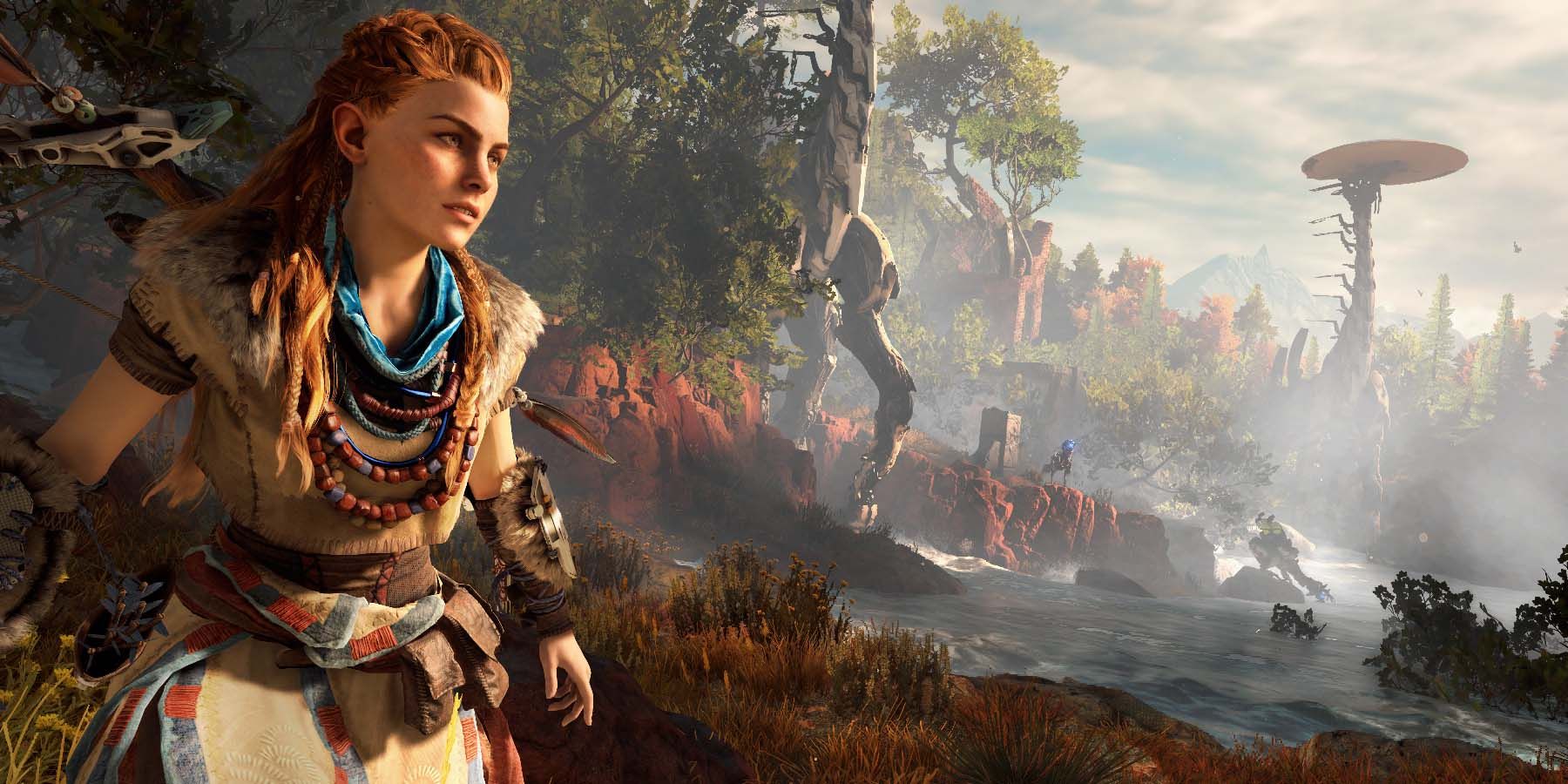 As Aloy, players traverse a post-apocalyptic world overrun with robotic dinosaurs and featuring pockets of humanity who are less than welcoming to the protagonist. Horizon Zero Dawn is a gorgeous open-world game, a technical masterpiece that pushes the PS4 to its limits and seldom falters in the process.
RELATED: Best Open World Games With Female Protagonists (According To Metacritic)
The combat is exceptional, particularly when it involves Aloy taking on metallic behemoths that could rival quite a few towering beasts from the Monster Hunter franchise. The story takes a while to pick up steam, but once it gets going, Horizon Zero Dawn doesn't let up.
Dragon Quest 11 S: Echoes Of An Elusive Age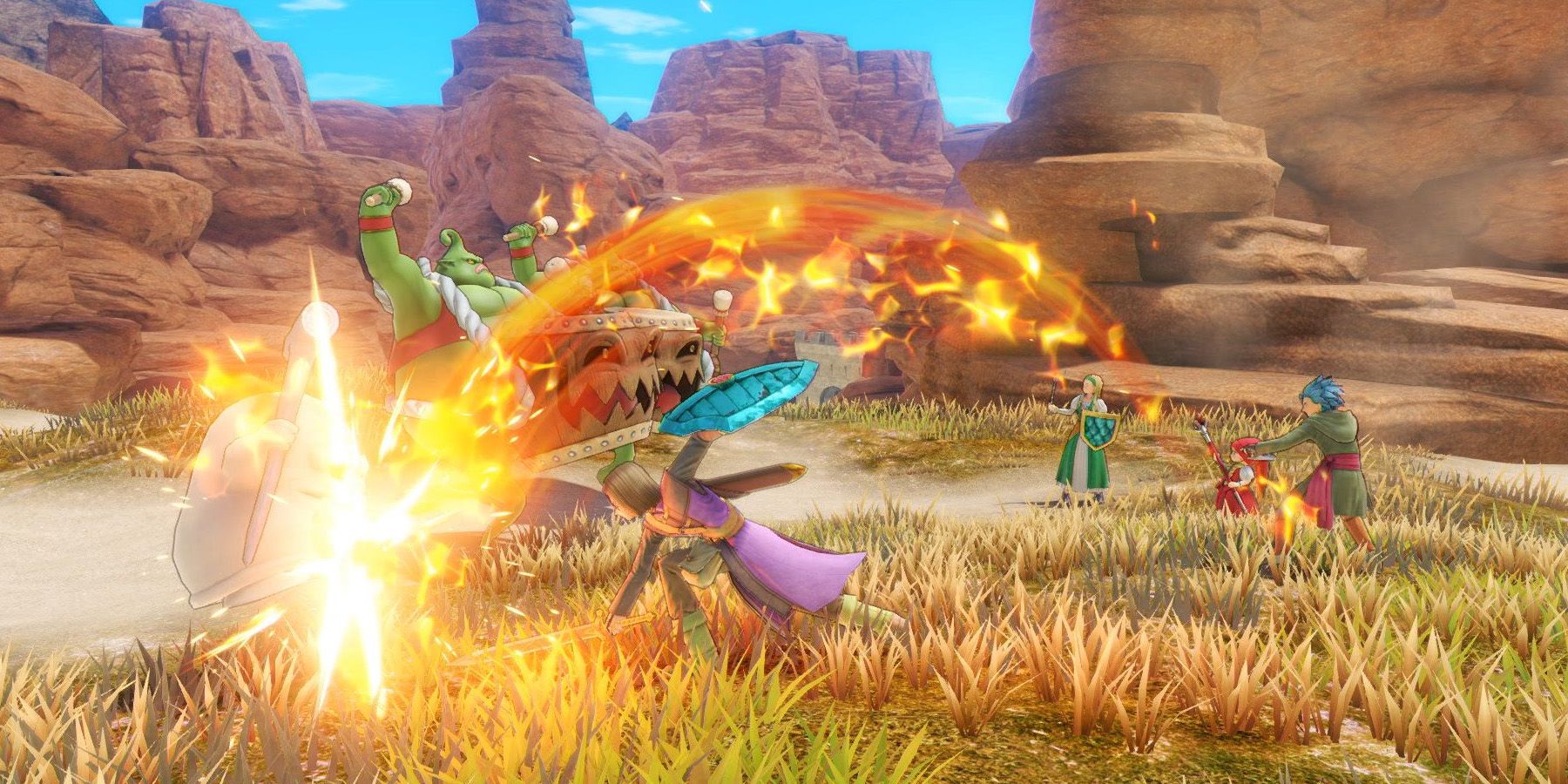 JRPG fans can rejoice because the latest mainline entry in the genre's grandfather franchise, Dragon Quest, is now on PS Plus Extra. Dragon Quest 11 brought the series back to home consoles in the West after a long hiatus, and the wait was worth it. At its heart, this is a traditional turn-based JRPG, and that extends to both the gameplay and story. The latter is a straightforward but charming "good vs. evil" narrative, one that is elevated by a decent roster of characters.
The combat system should not hold too many surprises for anyone familiar with the franchise or JRPGs from the '90s and 2000s, and that is not a criticism. DQ11 wisely opts to stick to the formula that has proven successful for over three decades, all the while modernizing just enough elements to not come across as dated. The "S" version is the definitive way to experience this game, and it even comes with a 16-bit mode.
Life Is Strange Complete Season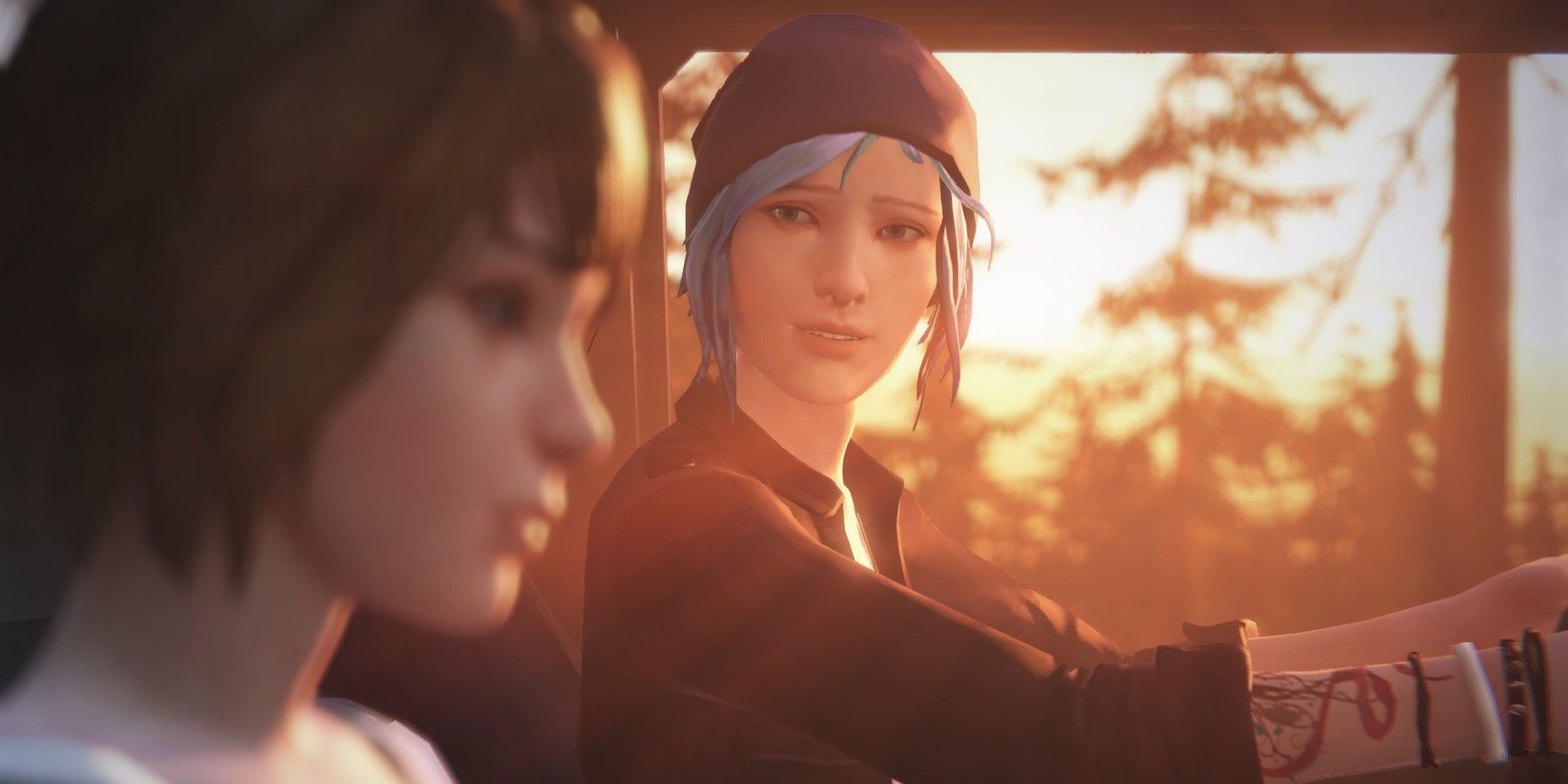 Split into five episodes, Life is Strange is a character-driven game centering around Max, a woman who can rewind time. This power defines the gameplay, as many of the puzzles require players to use this ability to move forward. Throughout the campaign, Max will need to make decisions or pick dialogue options that can change the story's direction, potentially resulting in a good or bad ending.
On January 17, 2023, Life is Strange and its prequel, Before the Storm, were added to PS Plus Extra. Regardless of its in-universe timeline, Before the Storm is better left for after the original Life is Strange; if nothing else, the latter is generally regarded as the better game.
Ace Combat 7: Skies Unknown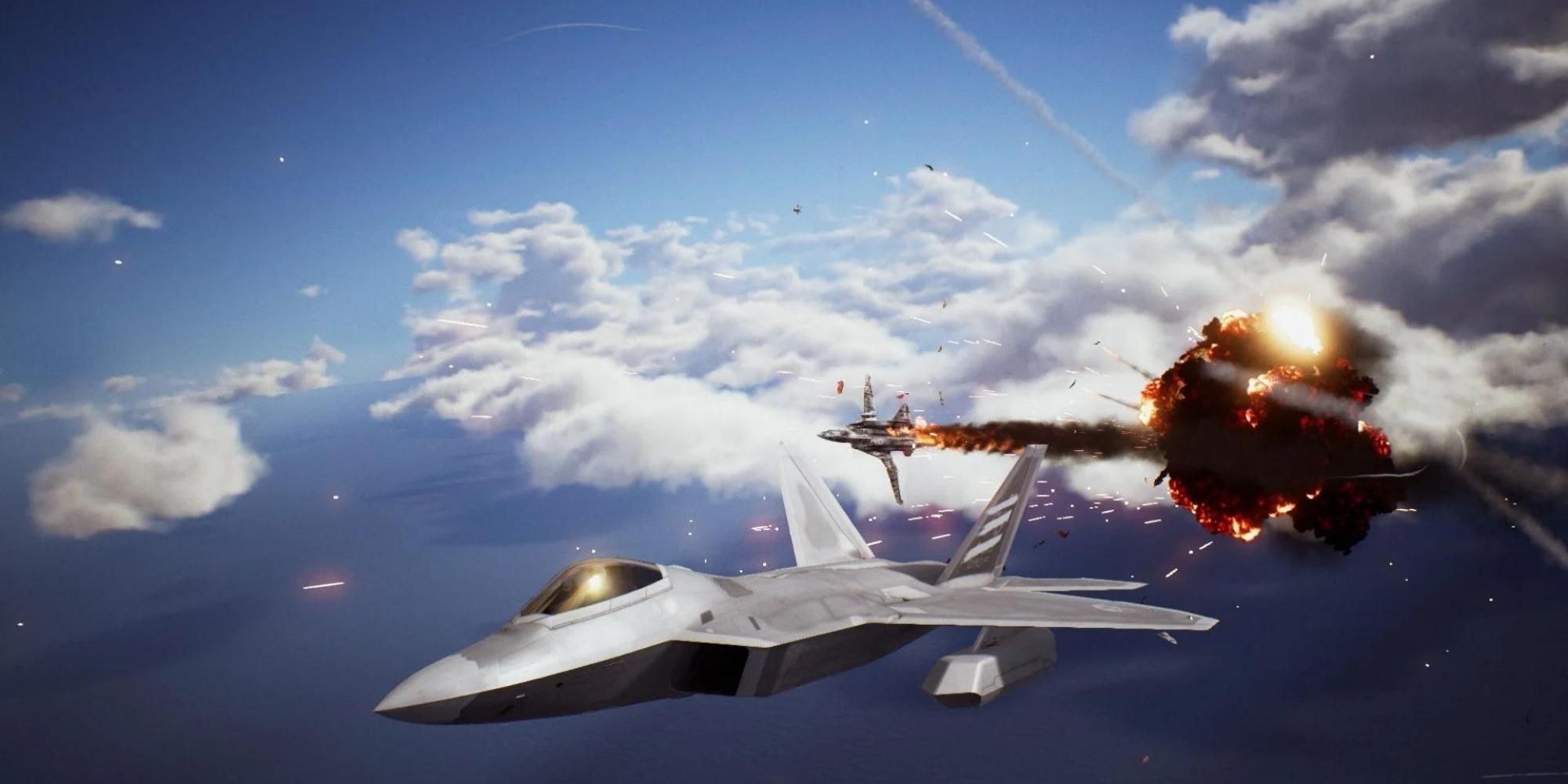 While Ace Combat was a fixture of the 2000s, the license only produced one main entry during the last decade. 2019's Ace Combat 7 is a combat flight sim that is light on the "simulation" part of that equation. Just to be clear, the gameplay is nuanced and fairly complex, but the controls themselves lean into arcade-style accessibility rather than realism. Over the course of a reasonably lengthy campaign, players step into a range of cockpits as they head to the skies and engage in dog fights and complete bombardment missions.
Ace Combat 7 looks gorgeous and plays well. Although some mission types are more enjoyable than others, the campaign does try to regularly shake things up to stave off boredom. Ultimately, Skies Unknown is a niche title that will not appeal to everyone; however, if someone is specifically searching for a combat flight sim, this is the best PS4 game on PS Plus Extra.
Uncharted 4: A Thief's End & The Lost Legacy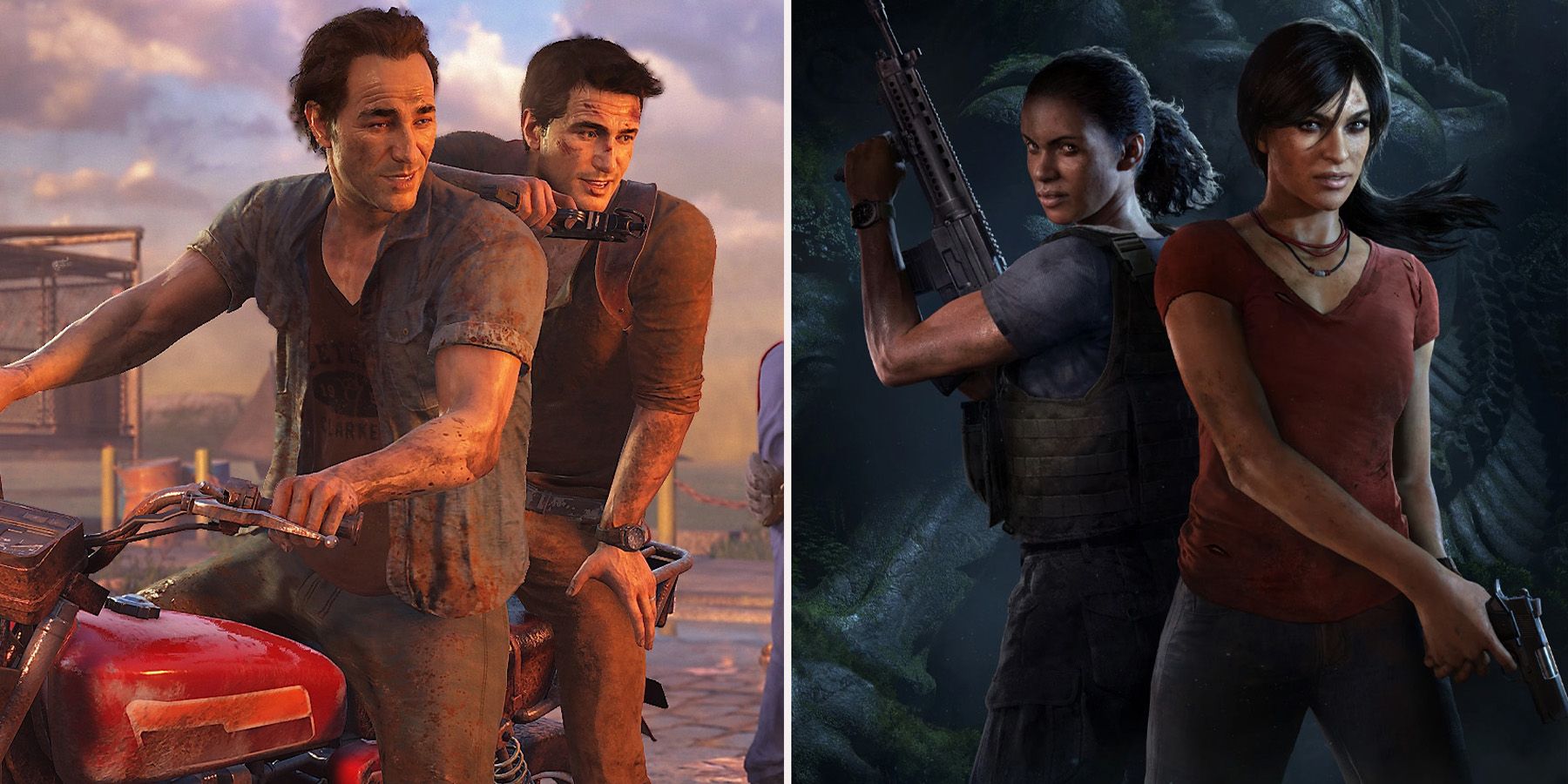 PS Plus Premium has the entire Uncharted franchise except for the mobile and handheld entries, while the PS4 games are also available to PS Plus Extra subscribers. As the final chapters of one of Sony's most beloved licenses, Uncharted 4 and The Lost Legacy are ambitious action-adventure games with globe-trotting escapades, brilliant set-pieces, and stories with strong emotional cores.
Compared to the previous entries, these releases greatly improve the gunplay, adding weight to combat while offering more variety in terms of situations and pacing. A Thief's End brings Nathan Drake's story to a satisfying close, while The Lost Legacy is a stellar side adventure that should not be missed.
Yakuza 0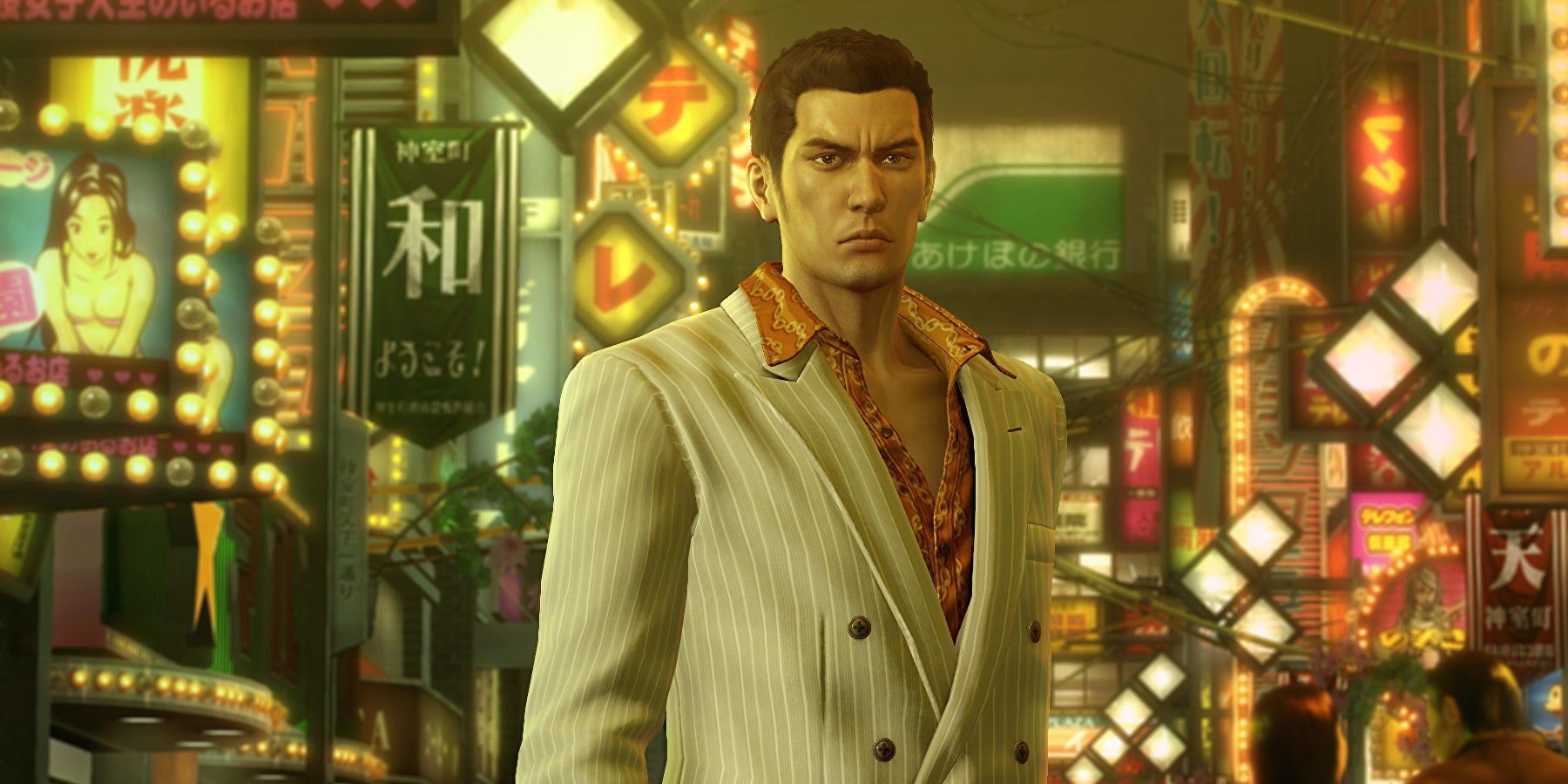 On August 16, three Yakuza titles were added to PS Plus Extra and Premium's libraries: Yakuza 0, Kiwami, and Kiwami 2. All these open-world beat-'em-up games are great, but the prequel is generally regarded as the pick of the bunch. Casting players as both Kazuma Kiryu and Goro Majima, Yakuza 0 explores how these iconic characters started their legacies.
RELATED: Yakuza: Businesses That Are Actually Real
Featuring two small but packed cities and unique combat mechanics for each protagonist, Yakuza 0 is dense in the best possible way. The main story is fantastic and builds up momentum nicely as it works its way toward an epic conclusion. An argument can be made that the side content is even better, especially if someone is yearning for a laugh.
Kingdom Come: Deliverance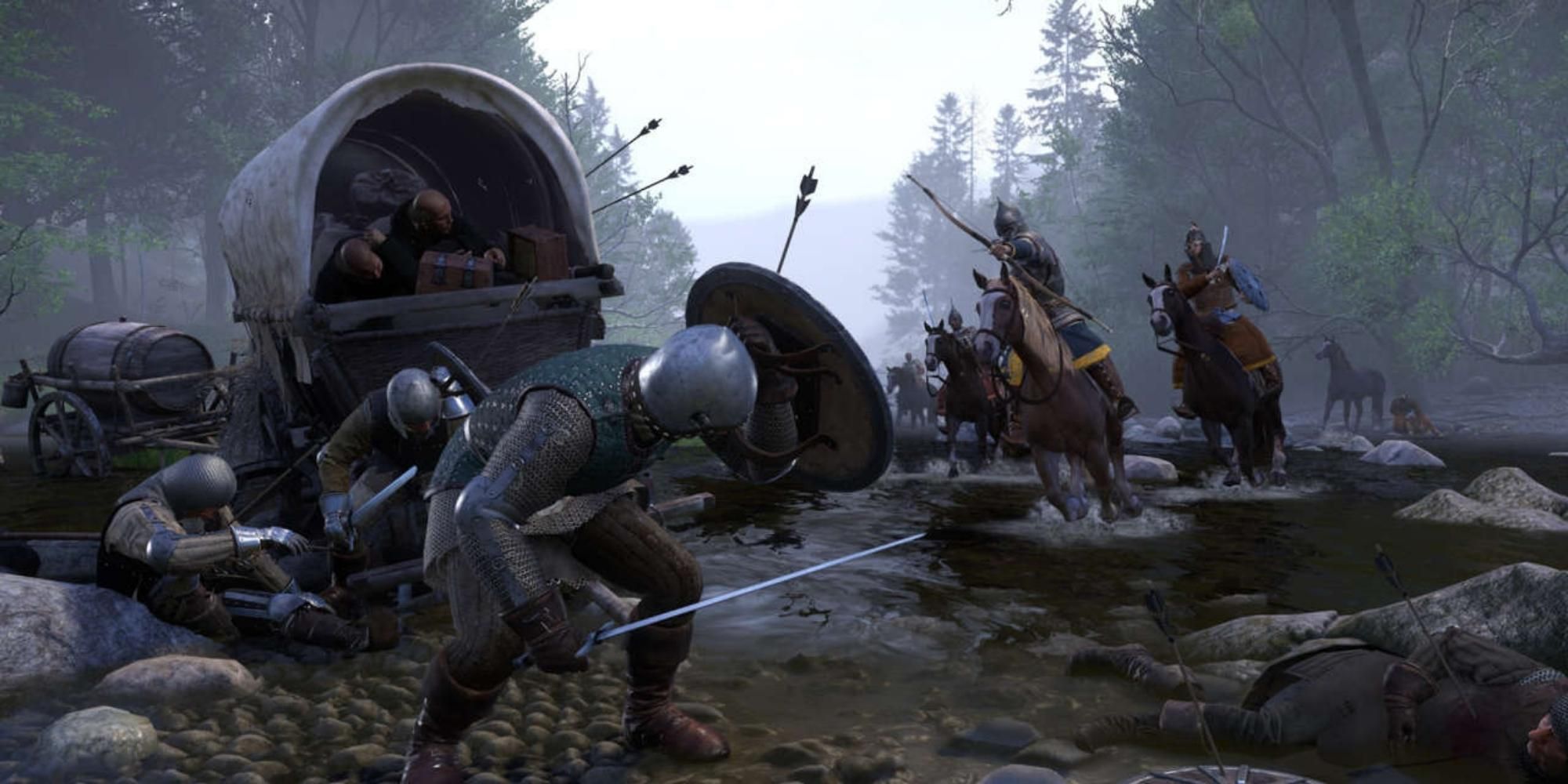 Warhorse's Kingdom Come: Deliverance is a role-playing game that prioritizes realism above almost everything else. The open-world title takes place during the 15th century, casting players as the sole survivor of a butchered village. Naturally, revenge is on the cards, but this journey will be long, grueling, and punishing. Rather than conventional classes, Kingdom Come: Deliverance challenges players to acquire skills through experience, and they will eventually garner abilities and proficiencies that reflect certain walks of life.
PS Plus Extra has plenty of RPGs across a spectrum of subgenres, so the service should contain something for nearly everyone. Kingdom Come: Deliverance is for those people who want to fully immerse themselves in a grounded but still unusual world. Played in first-person, the game comes with a steep learning curve, particularly its combat.
Marvel's Spider-Man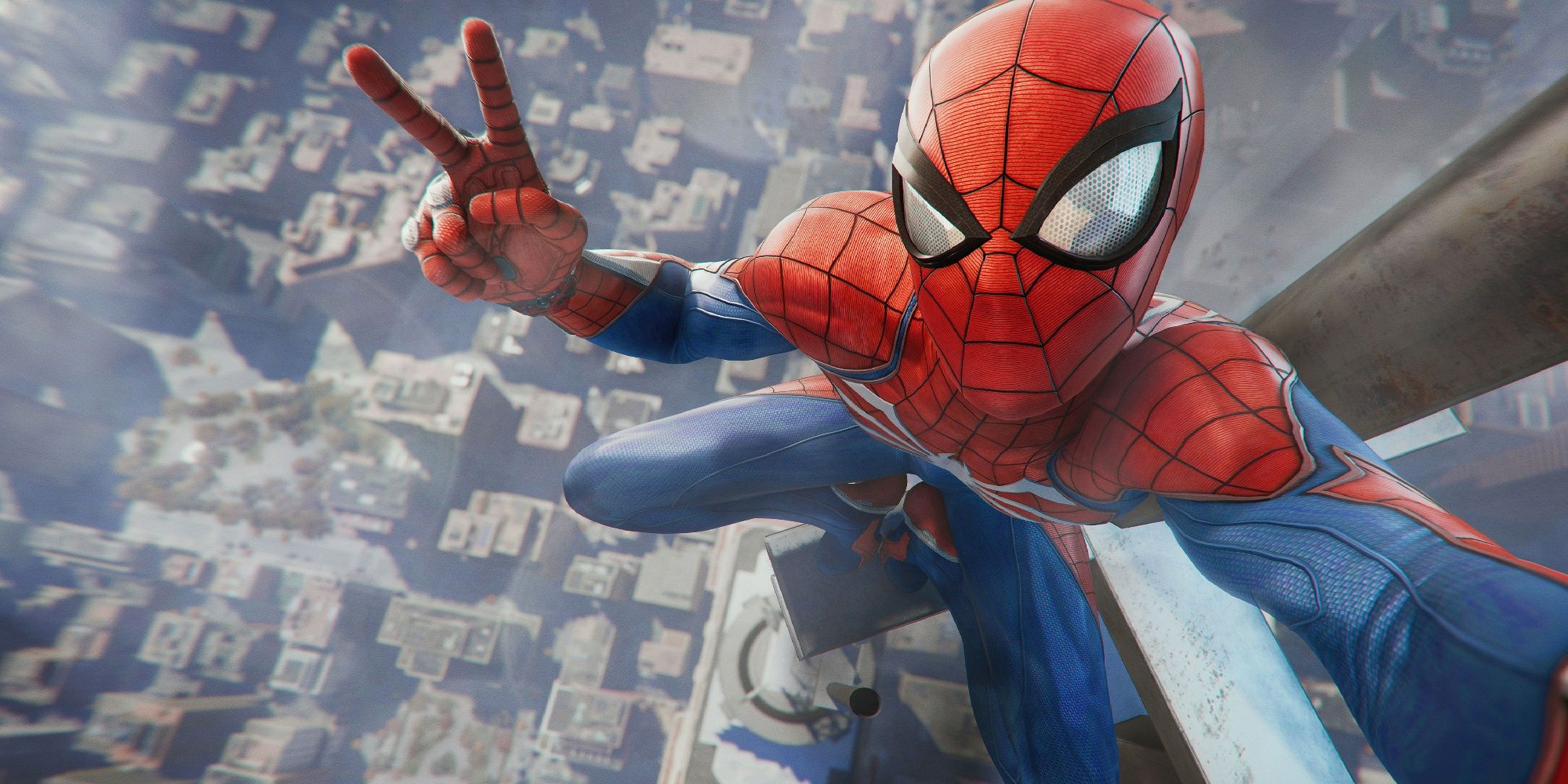 There are quite a few superhero games on PS Plus Premium, be it the Arkham titles, Marvel's Guardians of the Galaxy, or the inFAMOUS series. These are all fantastic, but they do not define the PS4 quite like Marvel's Spider-Man. From the second it was revealed, this open-world game seemed special, and the final product more than delivered on the hype.
Ignoring stuff like story and characters, Marvel's Spider-Man is fun on a fundamental basis. The simple act of swinging across Manhattan is a joy, so much so that it almost renders the fast travel system obsolete. In combat scenarios, Spidey is a force to be reckoned with, and he unlocks quite a few tools as the adventure progresses.
Days Gone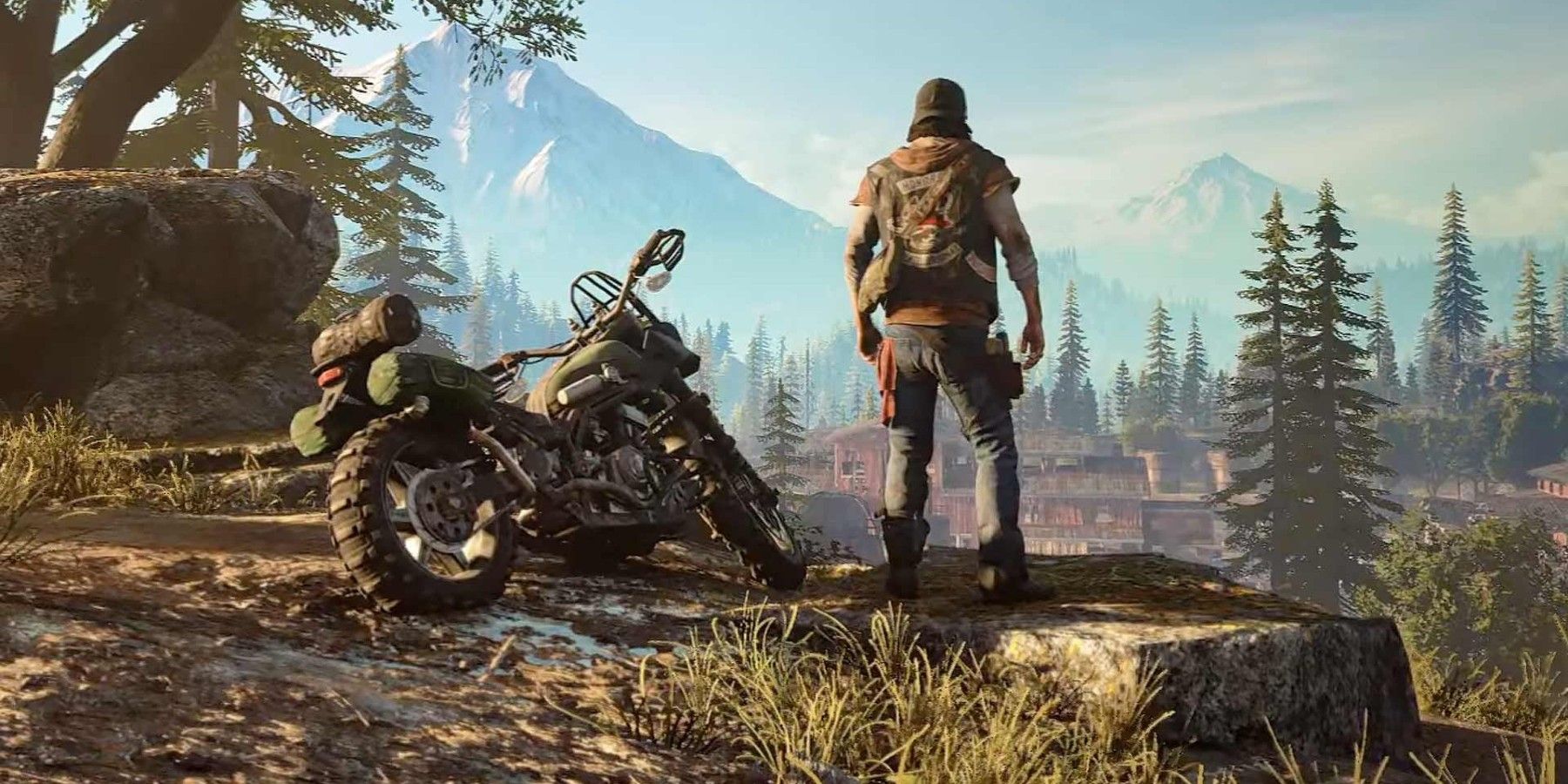 Even though Days Gone did not receive a reception as glowing as some other PS4 exclusives, the open-world zombie game is pretty great in its own right. Set in a post-apocalyptic version of the United States, players are Deacon St. John, a biker who goes on a quest to try and save his wife. So far, so ordinary; however, the story does pick up quite a bit of steam as it goes along, particularly once it starts to flesh out Deacon a bit.
RELATED: Mistakes Everyone Makes While Playing Days Gone
Days Gone lets players build their own bikes, which will stay by their side for the entire campaign. This customization process is perhaps the most enjoyable part of the whole package, although the game handles most things well.
Hollow Knight Voidheart Edition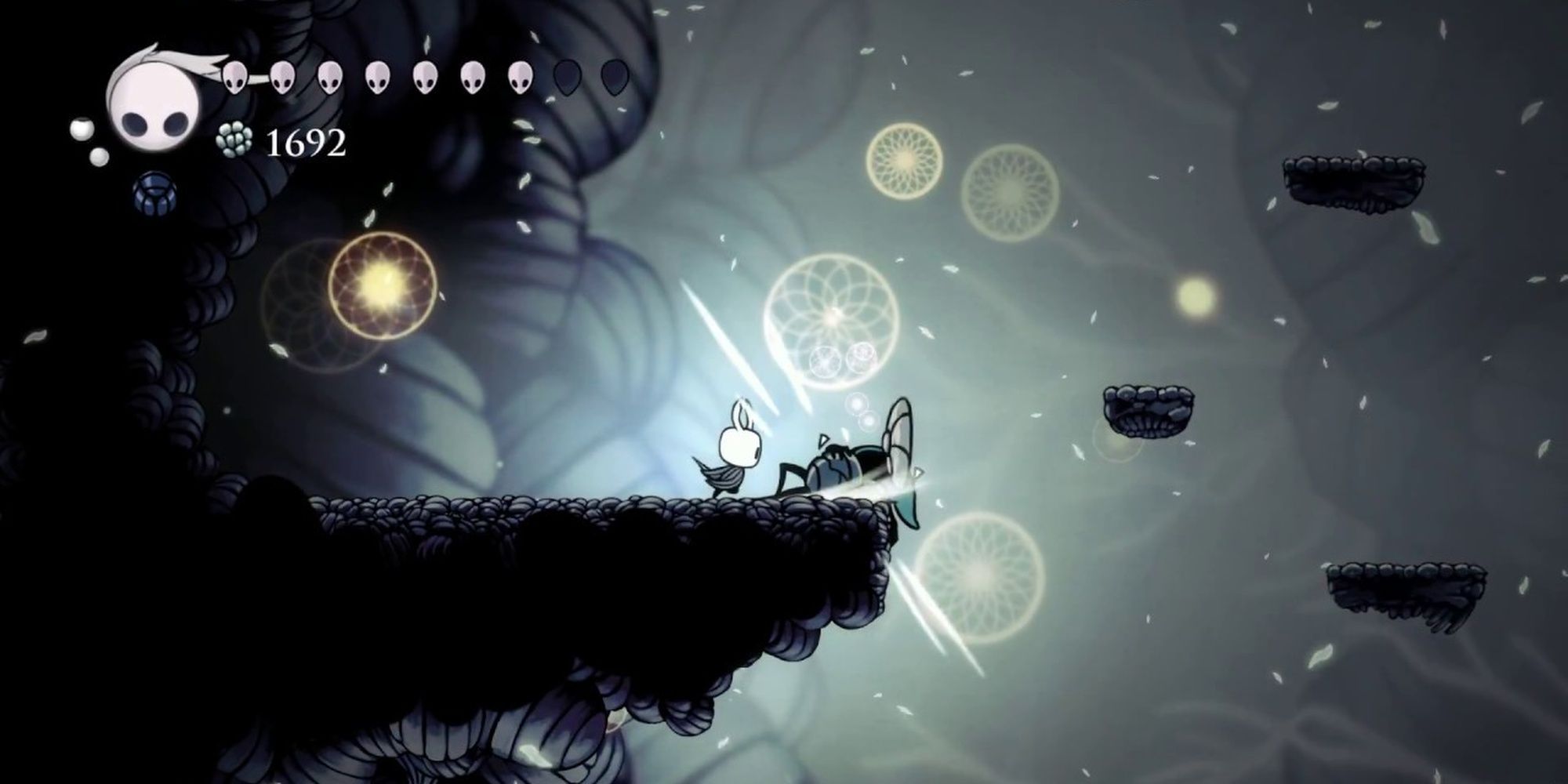 Team Cherry's Hollow Knight has firmly established itself as a modern classic, so much so that its sequel, Silksong, is one of the most highly anticipated projects currently in development. The 2D side-scroller takes place in Hallownest, a haunting underground world that is deceptively massive. As is custom with Metroidvanias, Hollow Knight emphasizes exploration and backtracking, and the game demands that players explore and immerse themselves within its world.
Packed to the brim with powerful enemies and boss fights, Hollow Knight can be very punishing for the ill-prepared. The hack and slash combat system controls like a dream, and it is complex enough to remain interesting throughout the lengthy campaign.
Naruto Shippuden: Ultimate Ninja Storm 4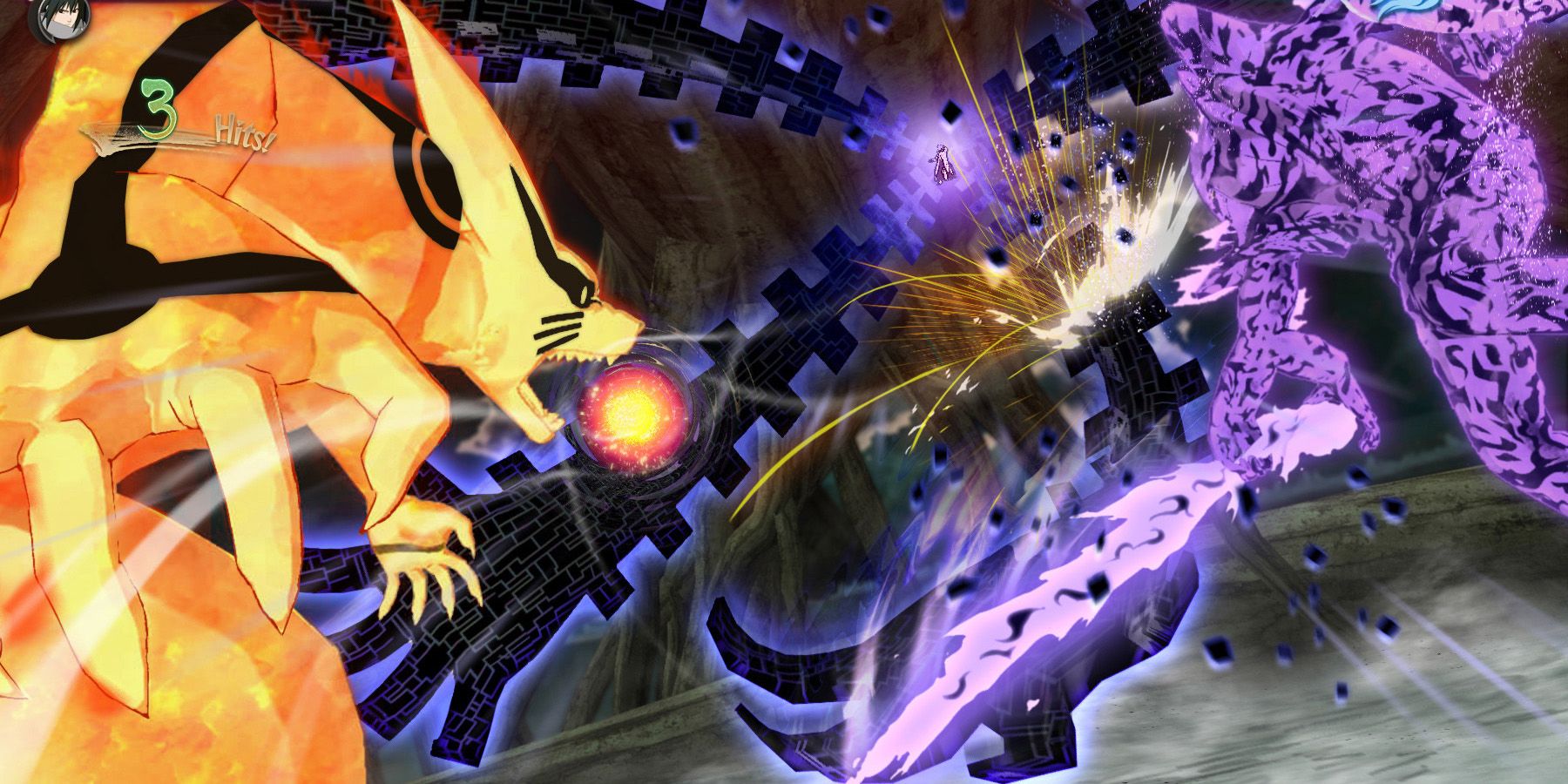 CyberConnect 2's Ultimate Ninja Storm series produced some stellar arena brawlers, some of which rank among the finest anime games of all time. While Naruto Shippuden: Ultimate Ninja Storm 3 Full Burst tends to be regarded as the franchise's peak, its successor comes extremely close to seizing the crown.
Boasting gorgeous animation that rivals or surpasses the source material, Naruto Shippuden: Ultimate Ninja Storm 4 is a spectacle fighter that doubles down on epic visuals. While a bit too simplistic at times, the combat system is nevertheless fun and fast-paced. Naruto fans are definitely the main target audience here, however, this release offers more than enough to keep the uninitiated engaged, provided they like this type of fighting game.
Inside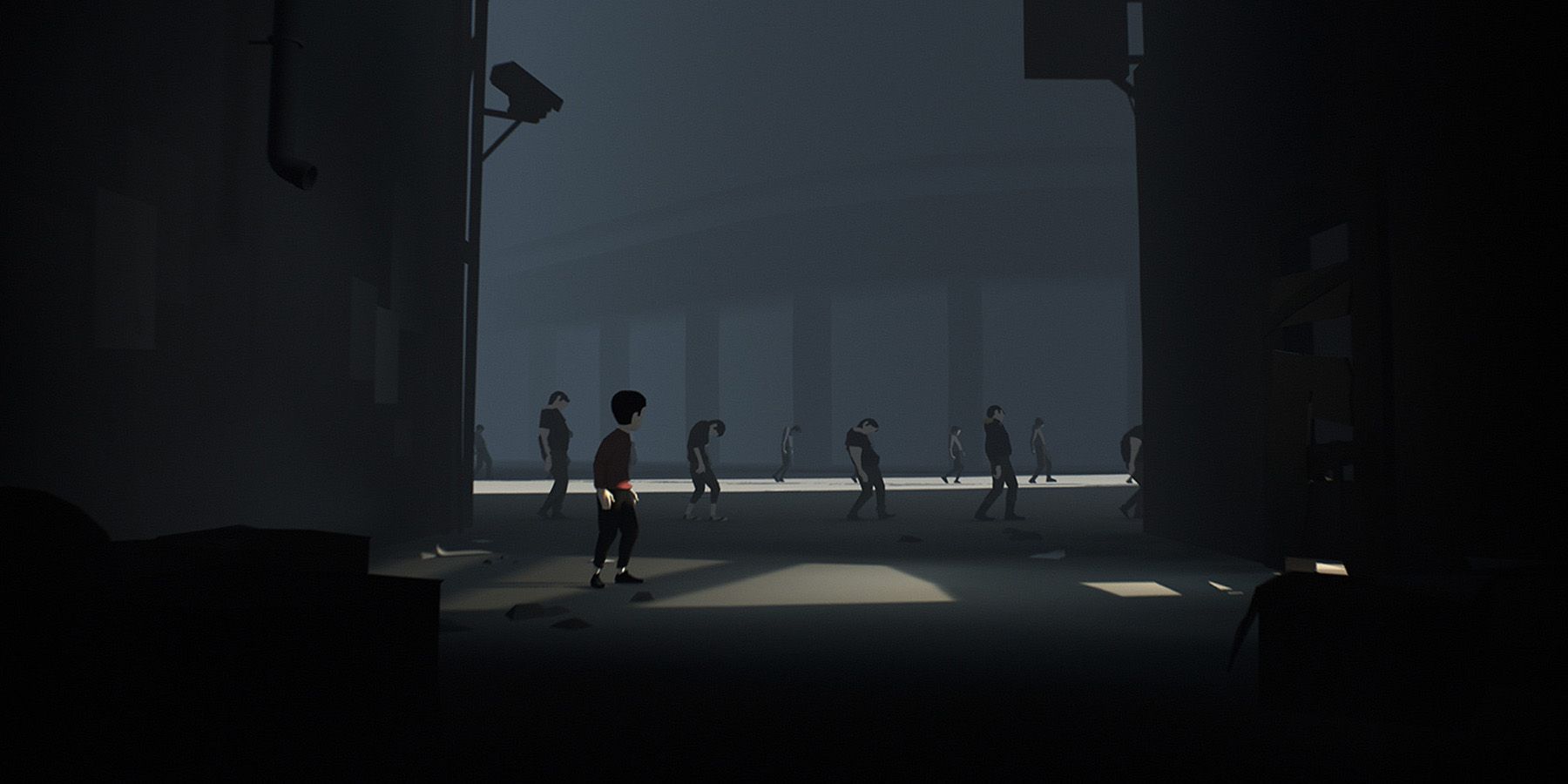 Added to PS Plus Extra and Premium in October 2022, Inside is a beloved indie puzzle-platformer. Originally released in 2016, the game garnered near-universal praise for its art direction, challenging puzzles, and clever world-building. Players control a boy as he travels across a haunting world filled with mind-controlled people.
Inside keeps its story quite vague, allowing players to come to their own conclusions on what exactly the ending(s) mean. This makes for a satisfying and thought-provoking experience that encourages discussion. PS Plus Premium subscribers can also try Playdead's previous game, Limbo, which is likewise fantastic.
South Park: The Fractured But Whole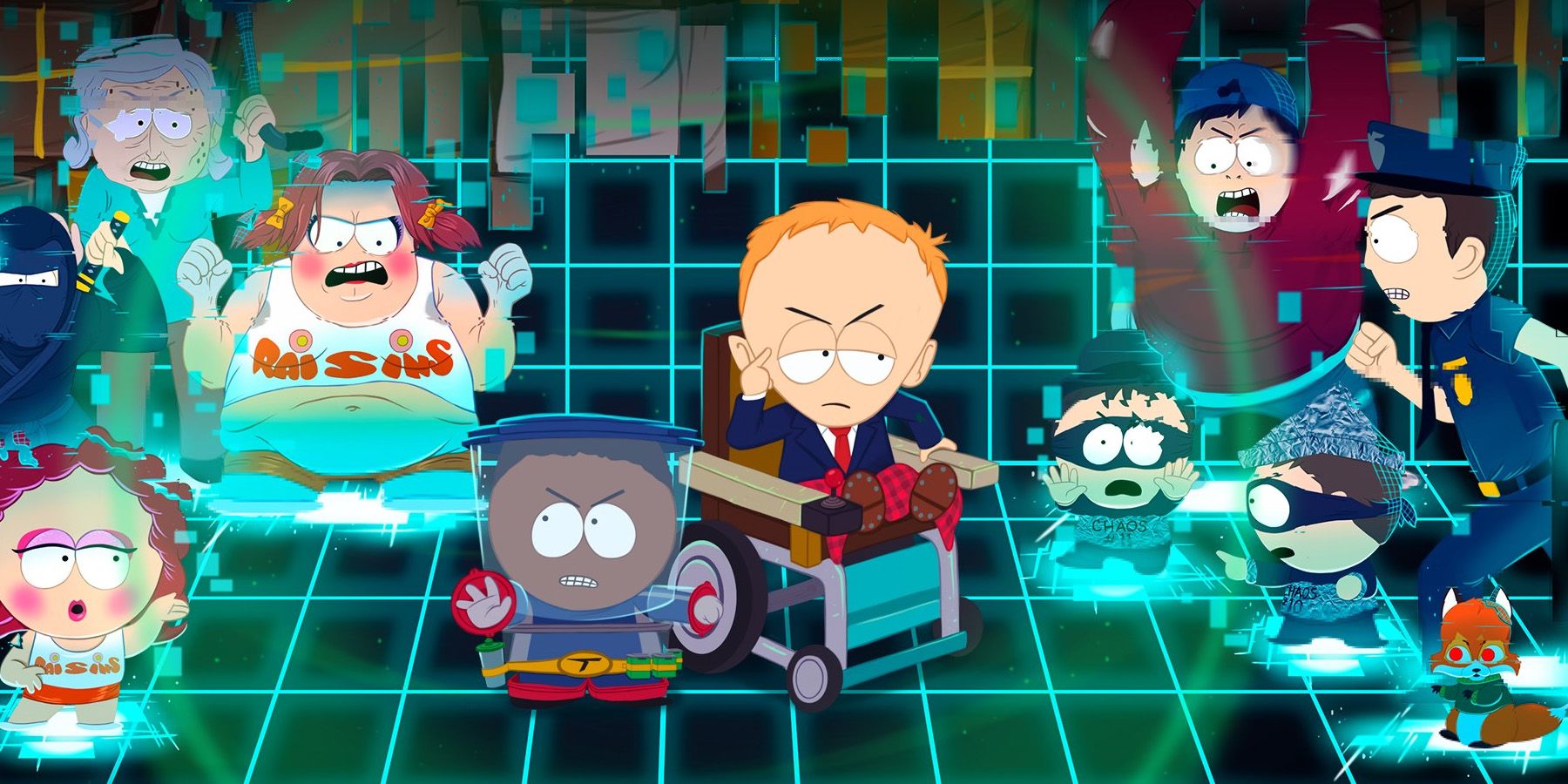 While turn-based RPGs are primarily associated with Japanese developers, the Western market has produced its share of awesome titles. Both of Ubisoft's South Park games are a blast, not only for fans of the legendary cartoon but also for people who are just looking for a well-written RPG with an irreverent sense of humor. Newcomers to these games should start with The Stick of Truth as it is short and sweet; however, The Fractured but Whole is one of the best PS Plus PS4 games.
The sequel improves on its predecessor in nearly every area, including the combat system. This time around, there is a bit more strategy involved in battles, even if the game is rarely all that difficult. The story directs its satire at the superhero movie explosion, and the humor's focus is on the production of these projects rather than the stories themselves.
Soulcalibur 6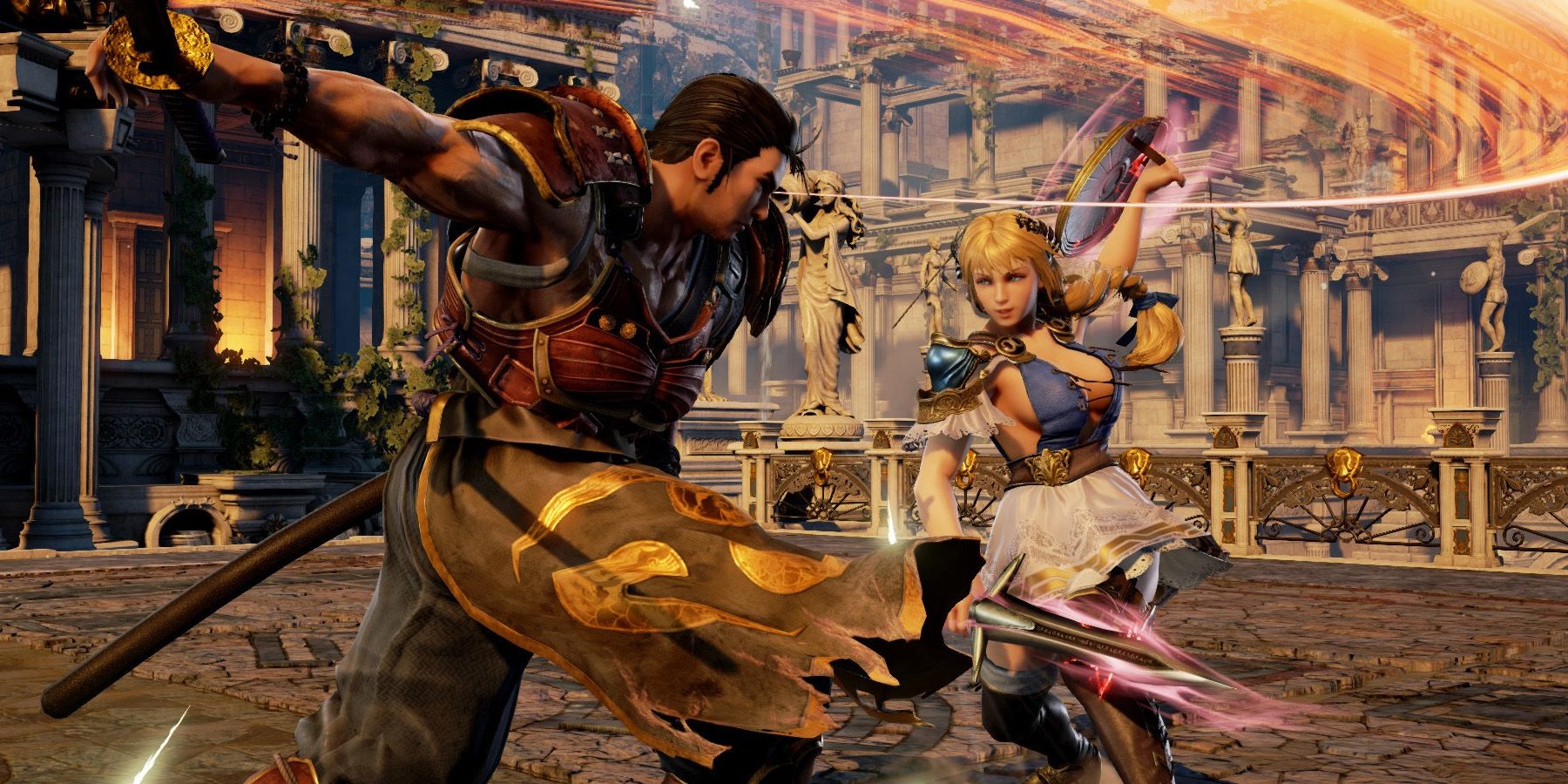 While its name might not be as inescapable as Mortal Kombat or Street Fighter, Soulcalibur has consistently delivered some of the most enjoyable fighting games on the market, and 2018's sixth entry is no exception.
RELATED: Best Fighting Games of the PS4 and Xbox One Generation
Soulcalibur 6 builds upon the franchise's brilliant combat system by introducing a couple of new ideas that add even more strategy to encounters. The gameplay is as fluid, fun, and complex as always, all the while still being reasonably accessible permitting a new player is willing to dedicate some time to learning the basics. Soulcalibur 6 comes with two story modes that cover the same timeline in wildly different ways. Even if a PS Plus Premium subscriber never touches the multiplayer portion of the game, Libra of Souls and Soul Chronicle should keep them busy for a good while.
Dragon Quest Builders 2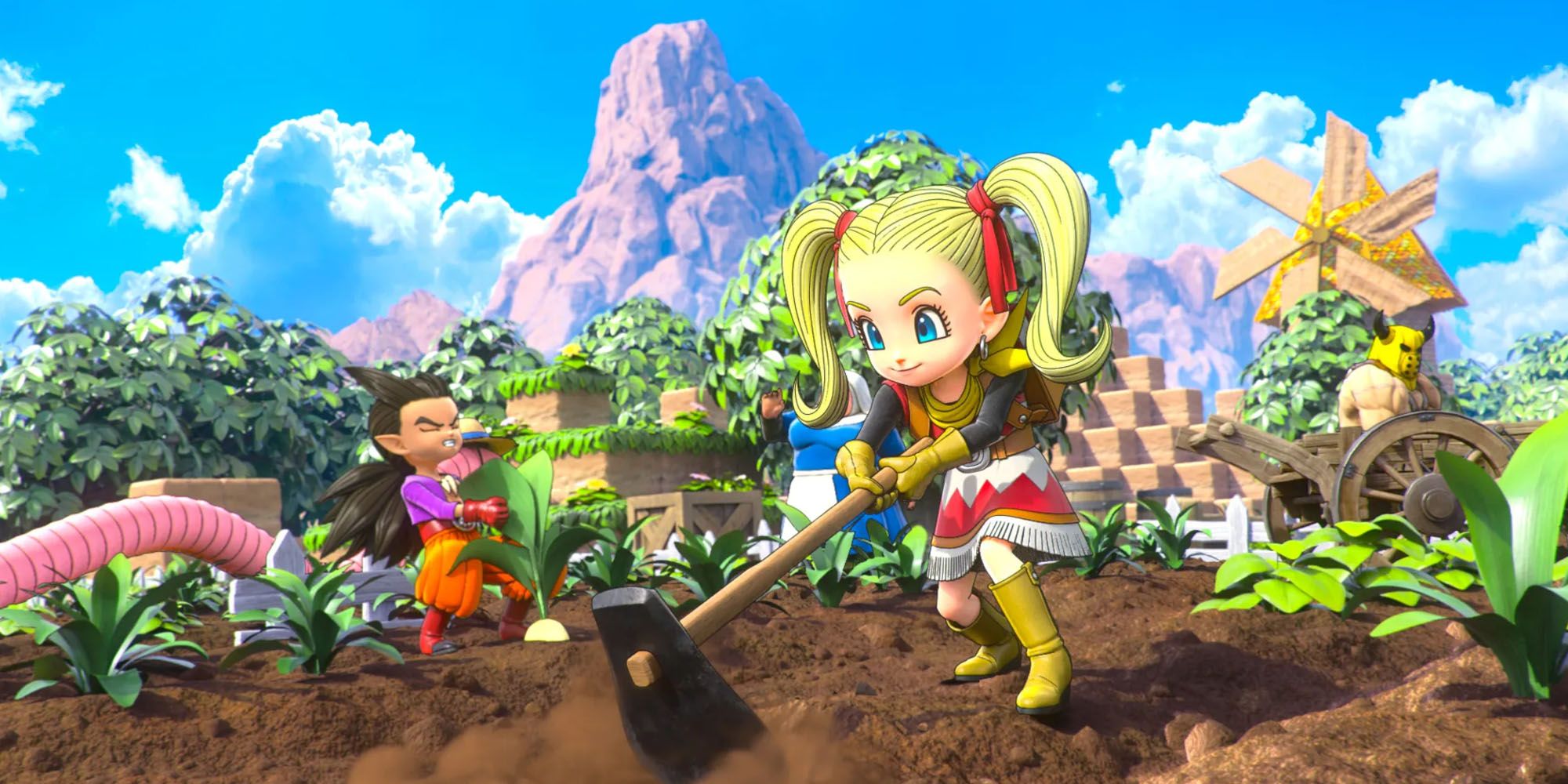 For October 2022, PS Plus Extra showed plenty of love for Dragon Quest by welcoming five games. Along with DQ11, the Heroes and Builders spin-offs were also added. The former is a hack-and-slash Musou series akin to Dynasty Warriors, and the second entry is a pretty great interpretation of that style of game. However, out of the four spin-offs added to PS Plus Extra, Dragon Quest Builders 2 is undoubtedly the most memorable.
Taking a few pages from Minecraft, Builders 2 is a sandbox-building game with lite action RPG elements. As the Hero, players travel from island to island, helping people rebuild their homes after they were destroyed by the Children of Hargon. Consequently, the gameplay loop largely consists of finding resources to craft structures and equipment, with the latter granting players quite a bit of freedom in how they approach builds. The combat is quite basic and not that interesting, but it is just a small part of the Dragon Quest Builders 2 package.
Dragon Quest Builders is a good game too, but there is no point in playing it over its sequel.
Death Stranding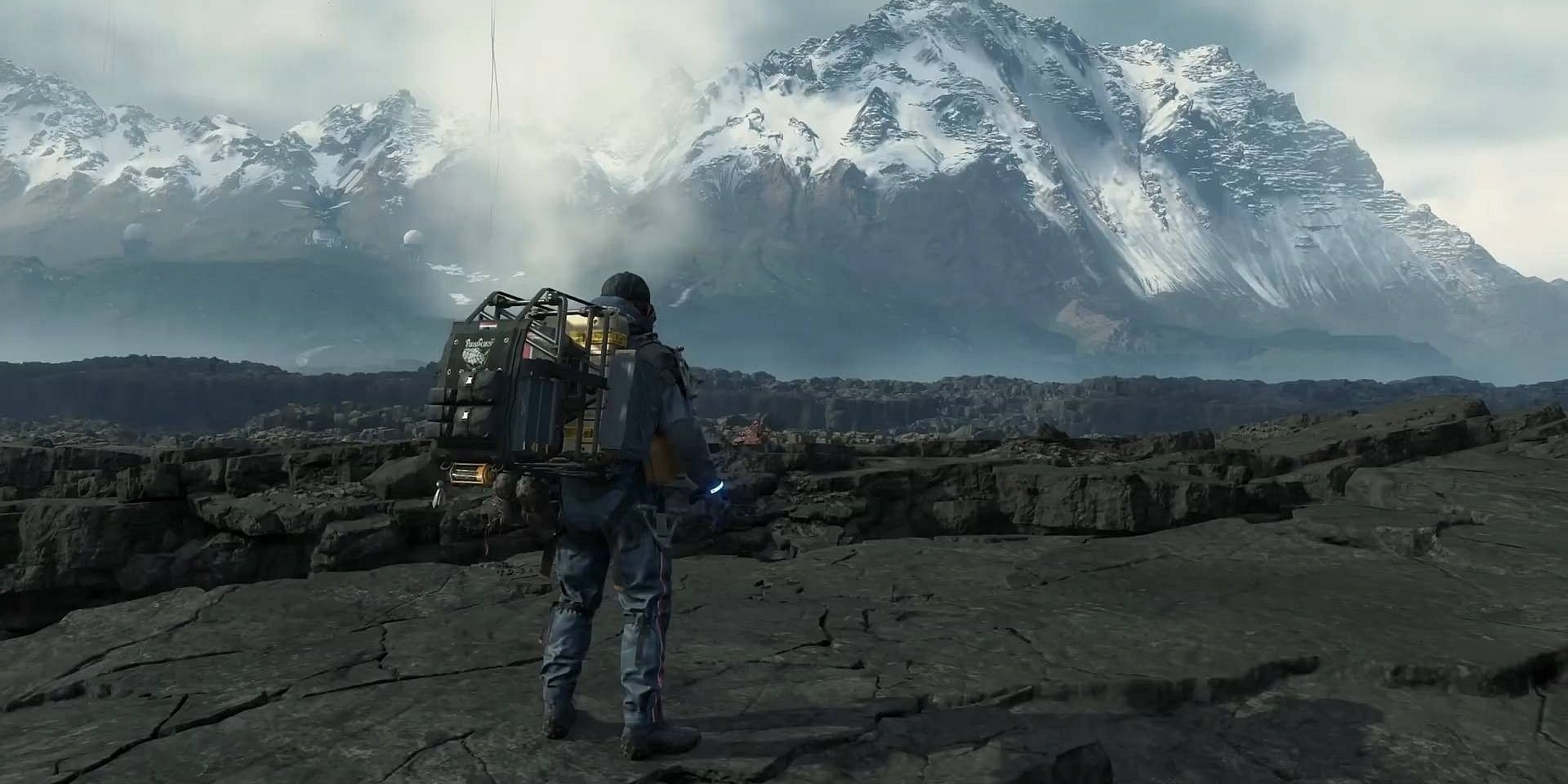 Kojima Productions created a game that has walking as its central mechanic and largely tasks players with acting as a delivery service. In a post-apocalyptic wasteland, Sam sets out to travel from colony to colony, delivering supplies while setting up a communication system. While the protagonist will face a handful of strange creatures along the way, he primarily dedicates his energy to ensuring that he does not drop his packages.
Slow-paced and unapologetically weird, Death Stranding is an acquired taste that anyone interested in open-world games should at least sample.
Celeste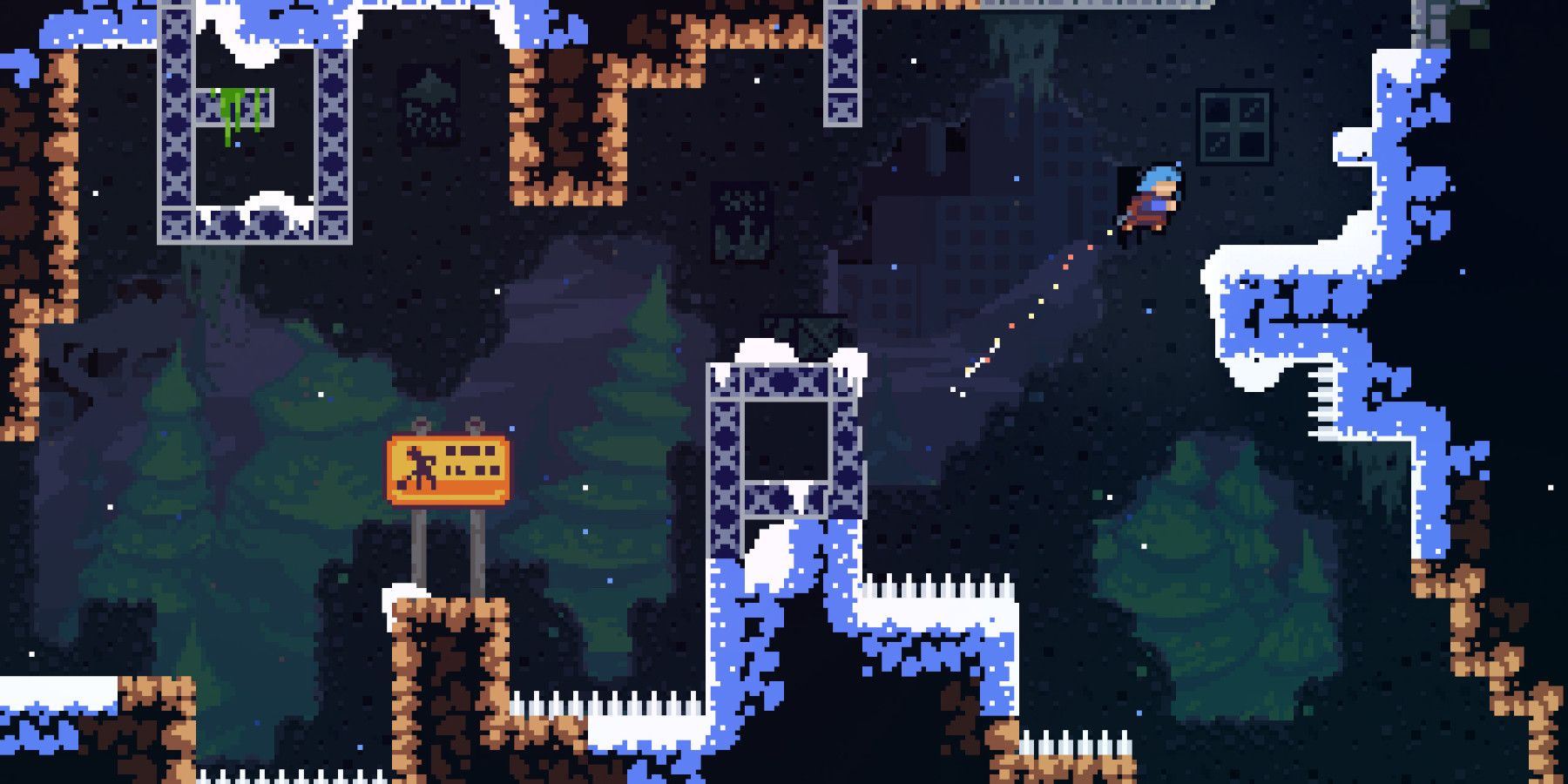 Celeste is a tough-as-nails platformer with a heart-wrenching story about perseverance and self-discovery. The game follows Madeline as she climbs Mount Celeste, a trip that will test even the most seasoned platformer players.
RELATED: Why Celeste 2 is Unlikely to Happen
Celeste is a PS4 indie game that deserves to be played, however, its high difficulty means that the title will not be for everyone. A rewarding experience, Celeste seamlessly blends gameplay and story to produce a journey that refuses to be forgotten once it is endured.
DOOM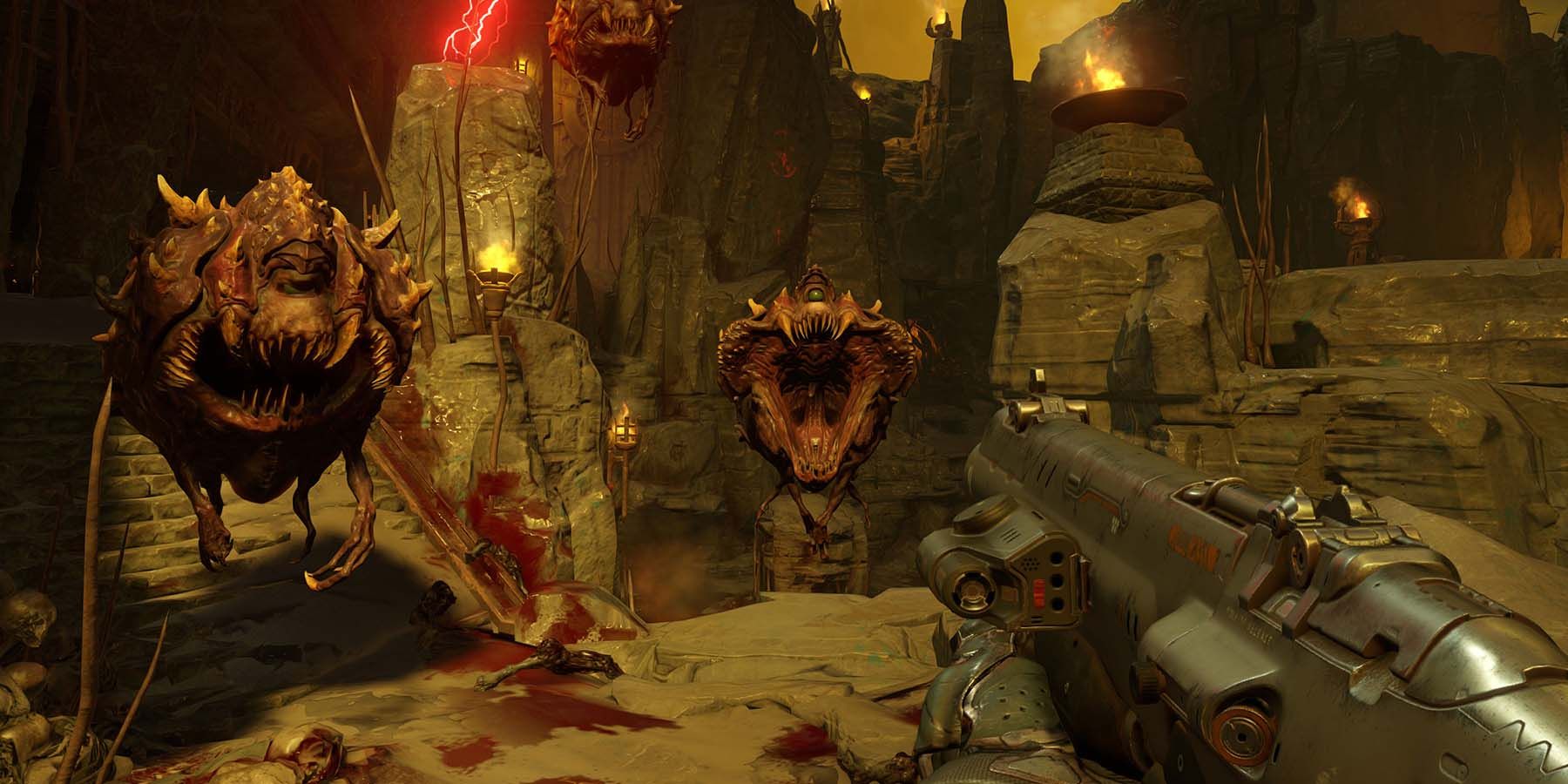 After something of a dry spell, DOOM returned in a big way in 2016. Frantic, challenging, and extremely satisfying, id Software's shooter is a tour-de-force of visceral brutality. Modernizing the run and gun approach of classic '90s shooters, DOOM uses the past to create an adventure that feels timeless.
When it comes to games that are just pure, unfiltered adrenaline, DOOM is the standard-bearer and practically no game comes close to matching it. So, pick up a shotgun and get ready to blast hundreds of demons in the face while moving at a million miles an hour.
Tetris Effect: Connected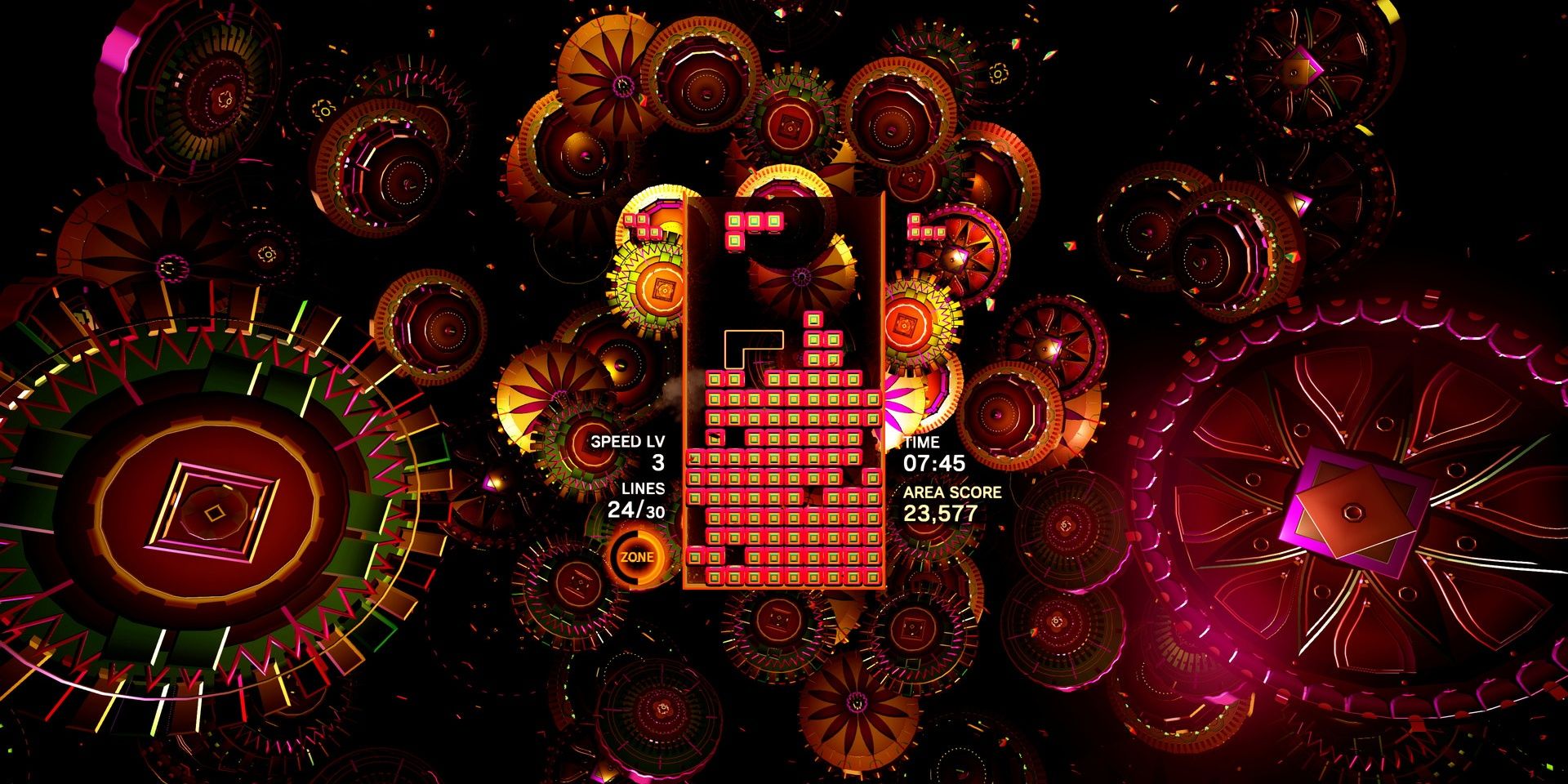 Tetris has been around since 1984, and it is still flawless. Ultimately, Tetris Effect: Connected does not alter too much about the core gameplay since improving upon perfection is a futile endeavor; however, the game adds enough modern twists to deliver perhaps the most complete iteration of this iconic property. The big change is that the player's actions are synched to the music.
Originally released as Tetris Effect, the Connected version focuses on multiplayer and co-op, both of the online and local variety. Whether someone is looking for a solo experience or to play with friends, Tetris Effect: Connected is one of the best PS Plus games.
Desperados 3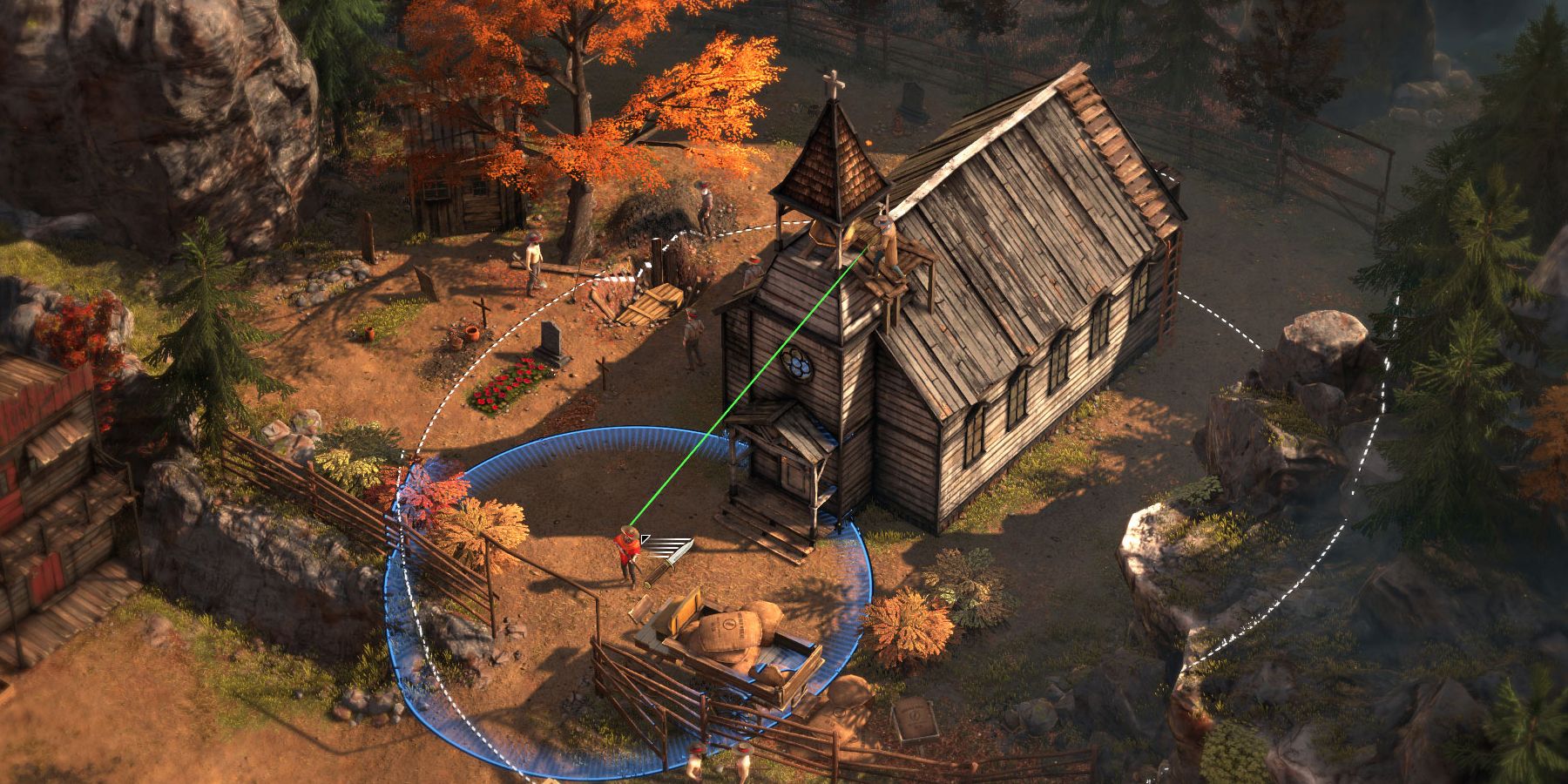 The great thing about PS Plus Premium is its variety. Action, racing, platforming, and every other type of genre are covered on Sony's service, and that includes real-time tactics. Desperados 3 offers a polished revenge-fueled trip through the Wild West. Boasting a complete roster of outlaws who each bring a unique spin to combat, Desperados 3 blends complexity with accessibility through its allowance for a flexible approach to situations.
RELATED: Best Strategy Games On Xbox Game Pass
Stealth is the main focus of the game, but that doesn't mean someone cannot blast their way through an army of enemies and become a legend in the process.
The Escapists 2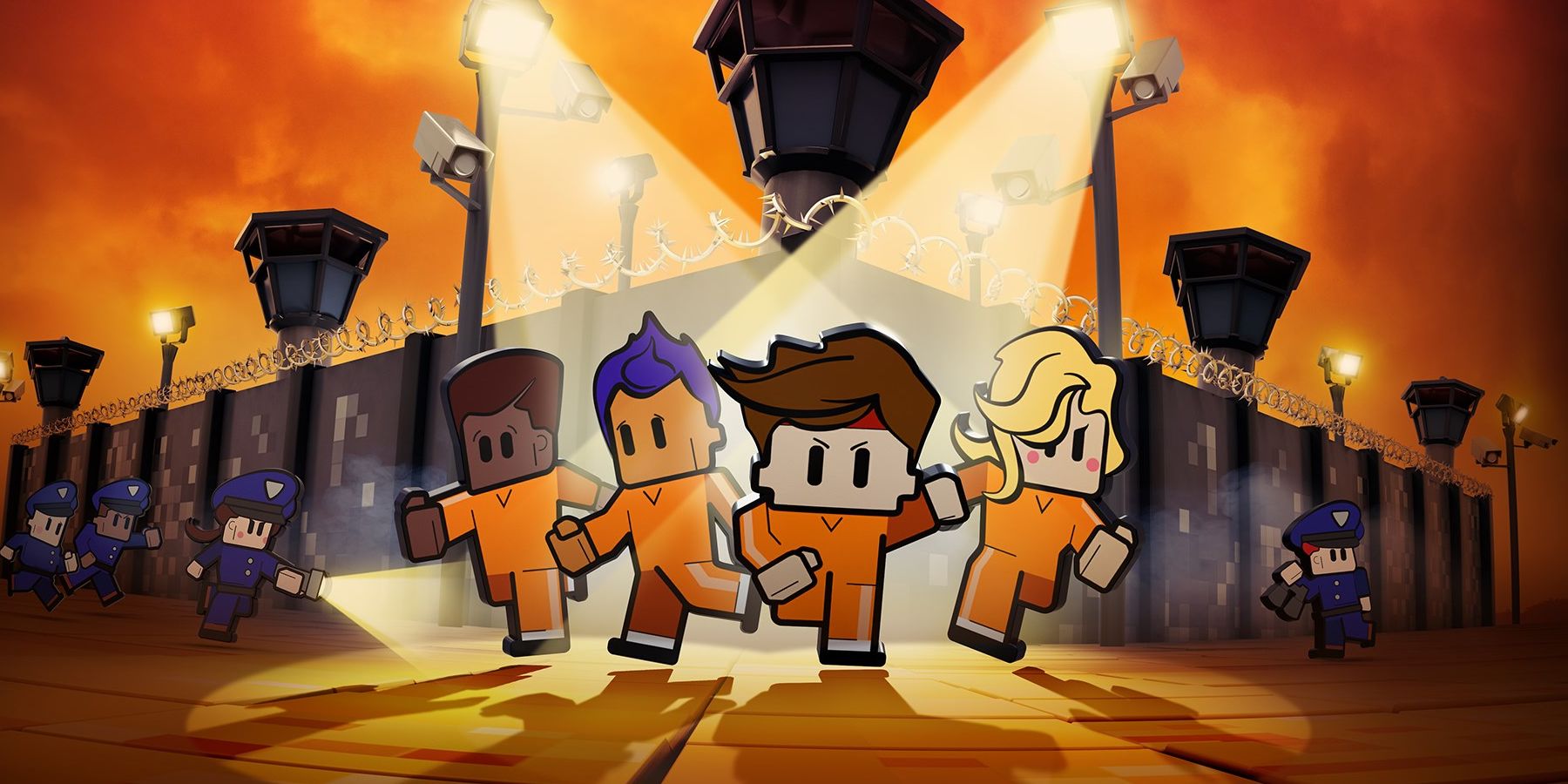 PS Plus Extra's December 2022 additions cover an impressive range of genres, including a few titles that should excite strategy fans. One such newcomer is The Escapists 2, a game centering around an inmate trying to escape prison. While behind bars, players are asked to bide their time as they search for a route to the outside world, an endeavor that grows progressively harder each time they are caught.
The Escapists 2 executes its unique premise quite well, all the while offering a lighthearted tone and supporting multiplayer. Although mainly for strategy fans, this title is not a bad pick for people who are not that familiar with the genre.
Frostpunk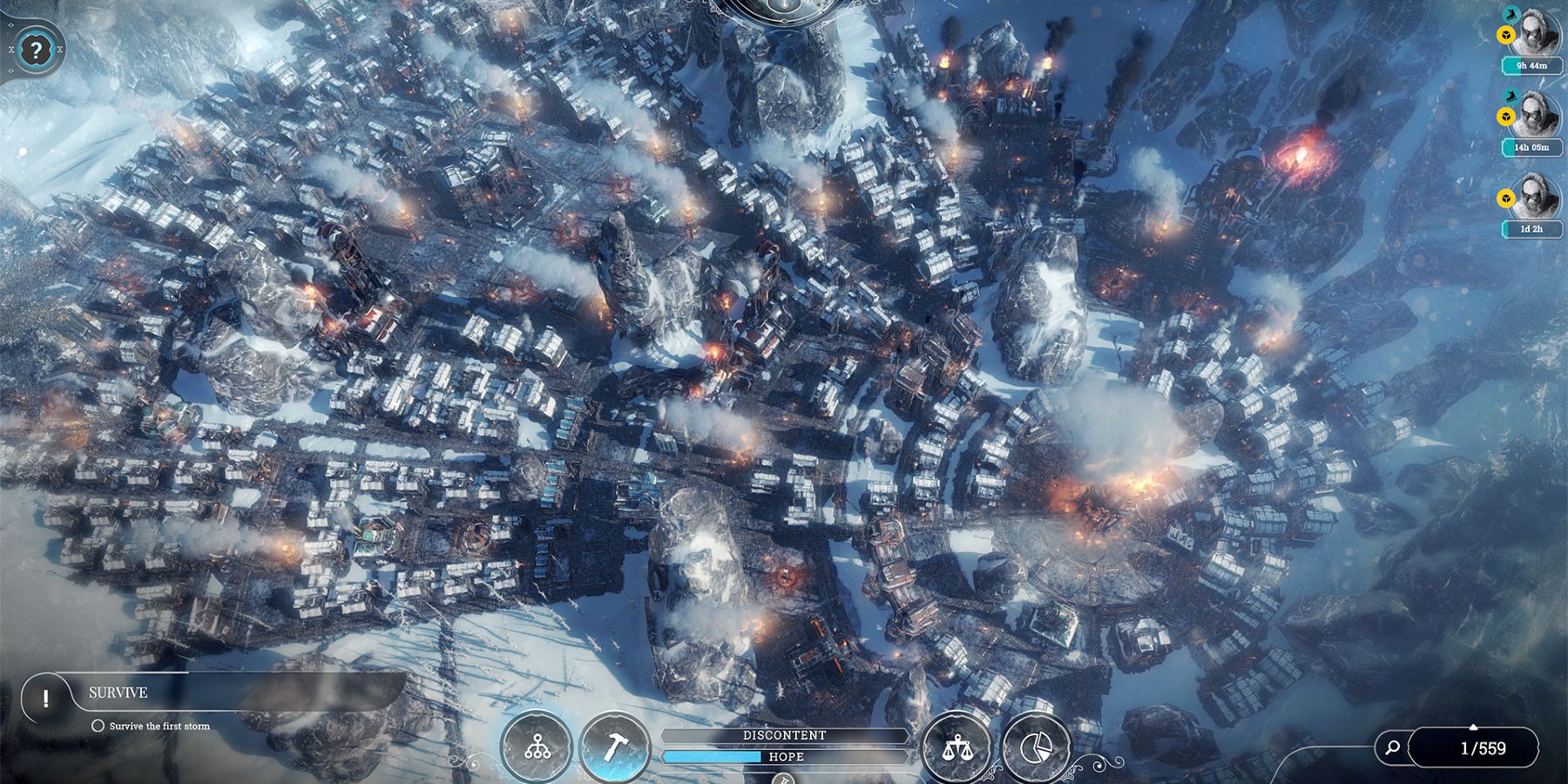 City-building sims are not synonymous with consoles, but the PS4 era did start to challenge this perception. While PC remains the main platform for these types of releases, Frostpunk and Cities Skylines show that the simulation genre can work using controllers. Frostpunk is a brutal survival game set in a post-apocalyptic wasteland as players try to create something in a frozen hellscape.
Every decision matters in Frostpunk, and most of them are not without consequences. Like most sims, Frostpunk largely comes down to managing resources, although the game does emphasize the human element. Keeping people alive is difficult enough without taking into account their happiness, and the former often comes at the cost of the latter.
Pillars Of Eternity 2: Deadfire – Ultimate Edition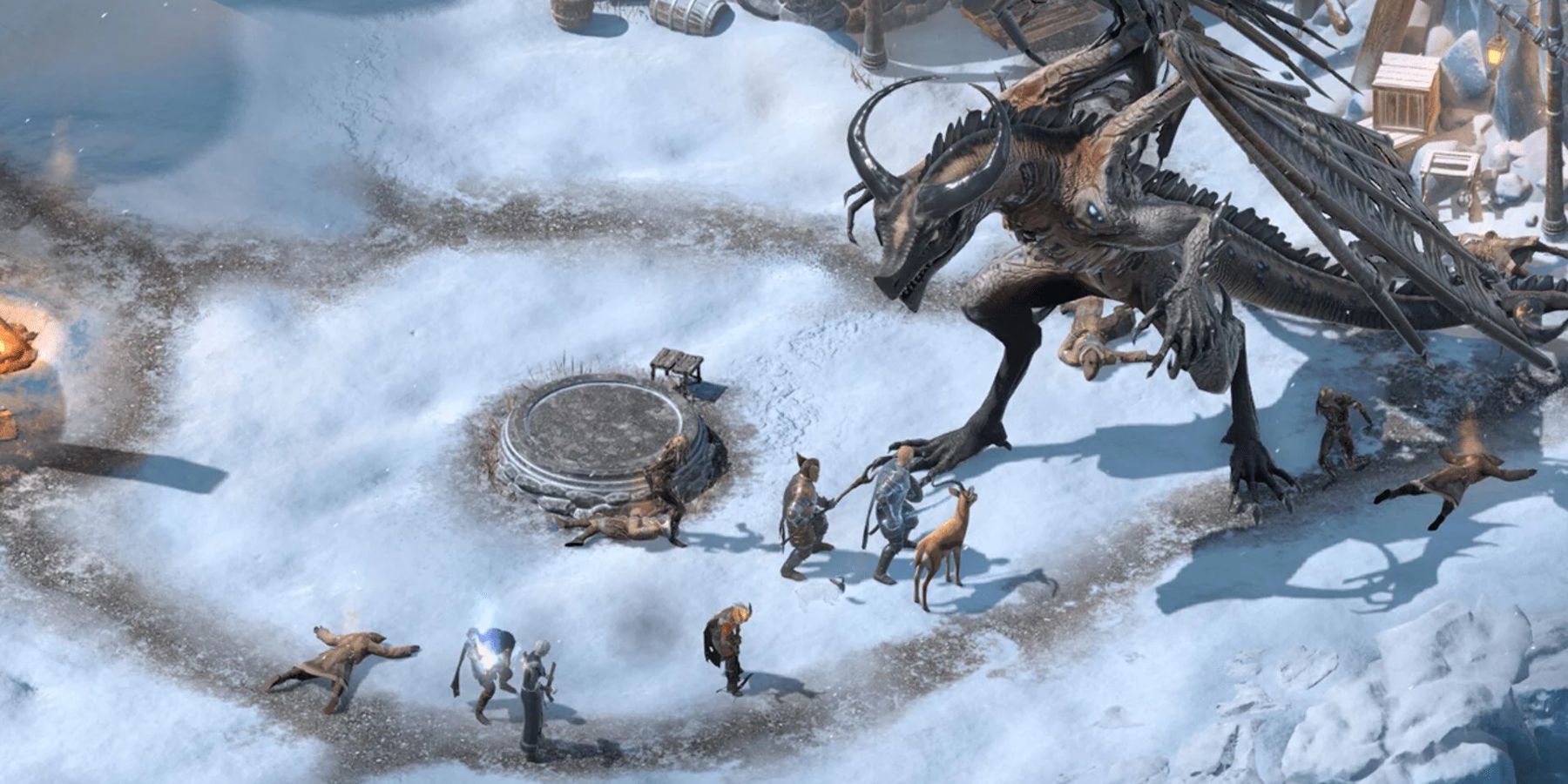 Obsidian's Pillars of Eternity 2 has come to PS Plus Extra and Premium, somewhat surprisingly considering the developer is owned by Microsoft. Be that as it may, the RPG is a fantastic addition to any library, automatically ranking among the genre's greatest titles on Sony's subscription service. The isometric title adopts a pirate-themed presentation, and that extends to a world map consisting of a sea punctuated by small islands.
RELATED: Pillars Of Eternity 2: Every Sidekick & Where To Find Them
Narratively, Deadfire's story takes a while to pick up momentum, although the writing itself is consistently strong. Obsidian has a near-unparalleled talent for crafting fluid worlds, and this RPG sits among the studio's greatest achievements. The combat system is also deep and addictive.
inFAMOUS: Second Son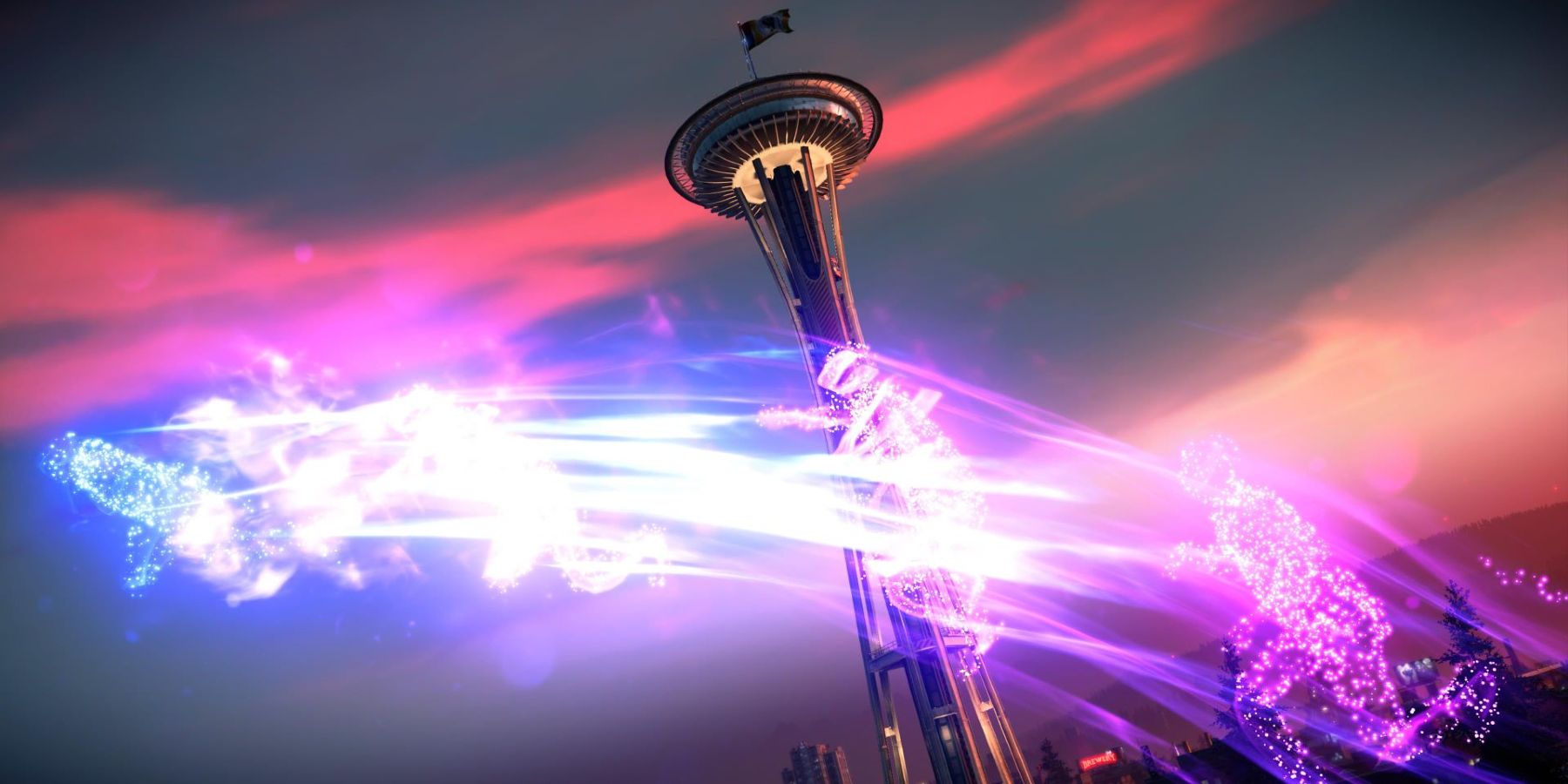 In the grand scheme of PS4 exclusives, inFAMOUS: Second Son tends to be overshadowed by titles released later in the console's life. Sucker Punch's sequel is not a significant departure from the PS3 entries in the series, even if it introduces a new city and hero. That said, the game's fundamentals are incredibly strong.
Like many of the studio's releases, inFAMOUS: Second Son is simply fun. As players unlock more abilities, the gameplay blossoms into something special, and even just traveling from one place to the next is exciting. inFAMOUS: First Light is also on PS Plus and, in some ways, is even better than the main game.
Middle-earth: Shadow Of Mordor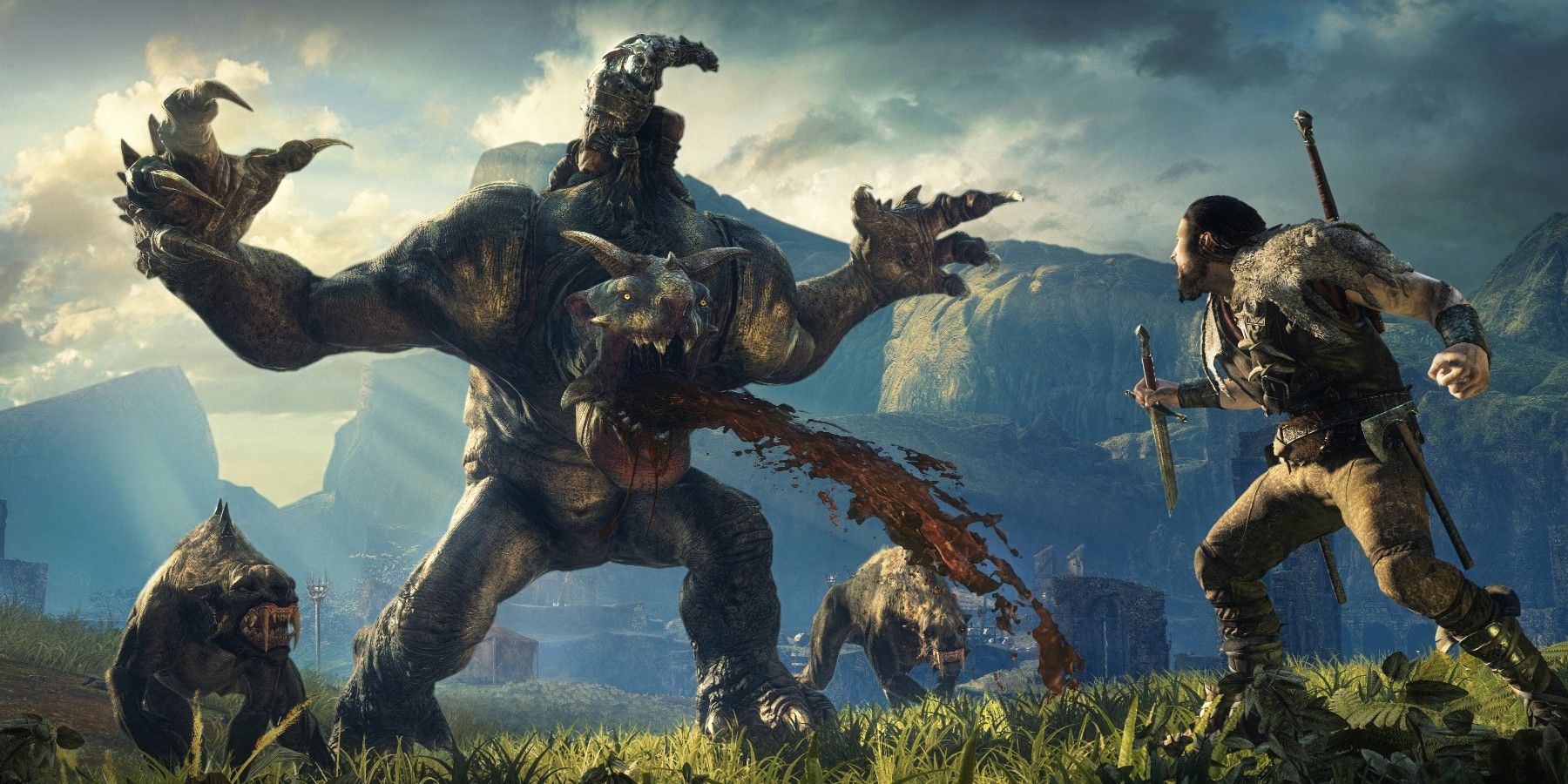 Middle-earth: Shadow of Mordor and Shadow of War are both on PS Plus Extra, presenting subscribers with two expansive open-world games to sink their teeth into. Even though the sequel improves upon its predecessor in a variety of ways, Shadow of Mordor is the best place to start for new players. Set in The Lord of the Rings universe, Monolith's action RPG centers around Talion, a ranger who fuses with an Elf wraith, gaining powerful abilities in the process.
The story is decent, but Shadow of Mordor's claim to fame is its Nemesis System. Enemy orcs remember their previous actions and develop accordingly, even becoming stronger if they defeat Talion. This creates a world that seems to be constantly evolving due to the player's actions.
Bloodborne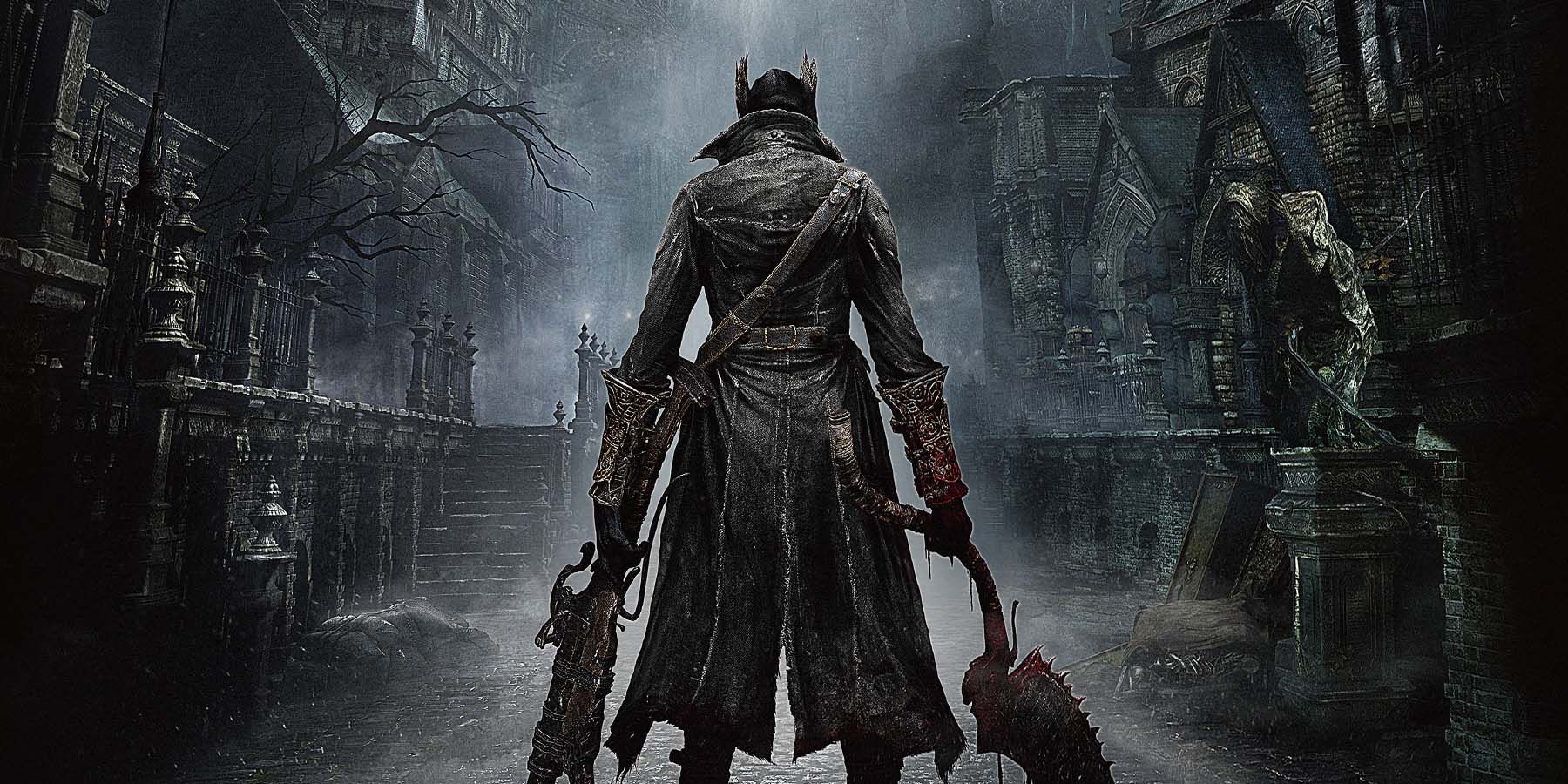 Bloodborne is a contender for the best PlayStation 4 game ever. Stepping into the shoes of a Hunter who must survive the Hunt and bring to an end a deadly plague, FromSoftware's gothic masterpiece takes players on an unrelenting and challenging journey through Yharnam's unforgiving streets.
RELATED: Best Soulslike Games to Play After Beating Elden Ring
Bloodborne's combat is fast, difficult, and incredibly smooth. Compared to Dark Souls, the weapon selection is limited; however, each item feels unique and comes with a transformation. Bloodborne is a masterpiece of environmental design, gameplay, and atmosphere. It is arguably FromSoftware's greatest game, which is not a statement that can be made lightly.
Rayman Legends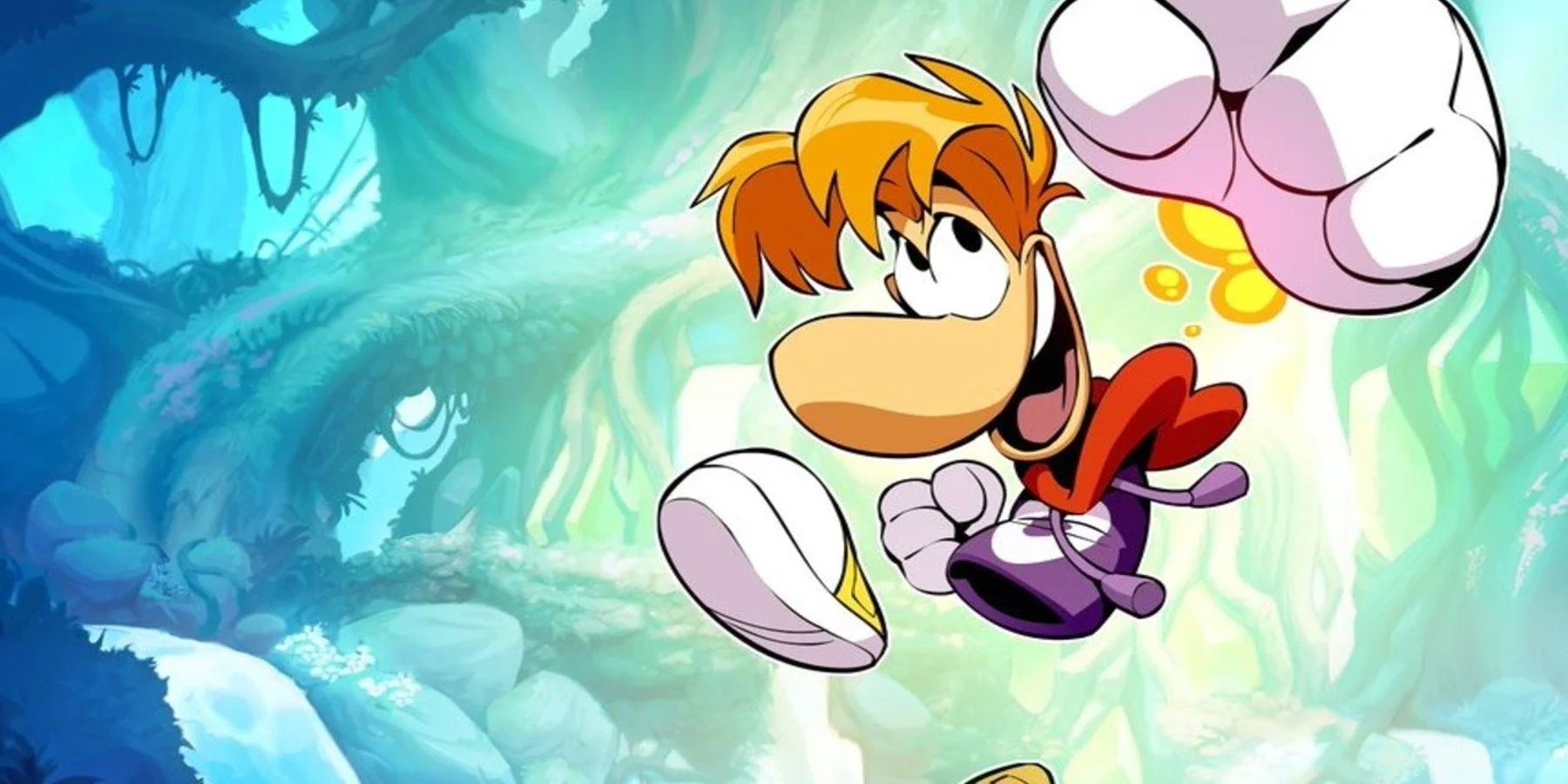 The September 2022 PS Plus additions include quite a few Ubisoft titles. Watch Dogs 2 is a very good open-world title, but plenty of similar PS4 games are already recommended in this article. Scott Pilgrim vs. The World: The Game Complete Edition is a great beat 'em up that any fan of the genre (or source material) should check out. Finally, there is Rayman Legends, the excellent sequel to 2011's Rayman Origins.
Platformers might not be synonymous with modern Sony consoles, but the 2010s still produced some absolute gems. Rayman Legends stands toe-to-toe with any 2D platformer released during the decade, and it has aged majestically. Boasting a vibrant color palette and jubilant tone, the game plays like a dream, comes packed with content, and offers a solid challenge.
Far Cry 3: Classic Edition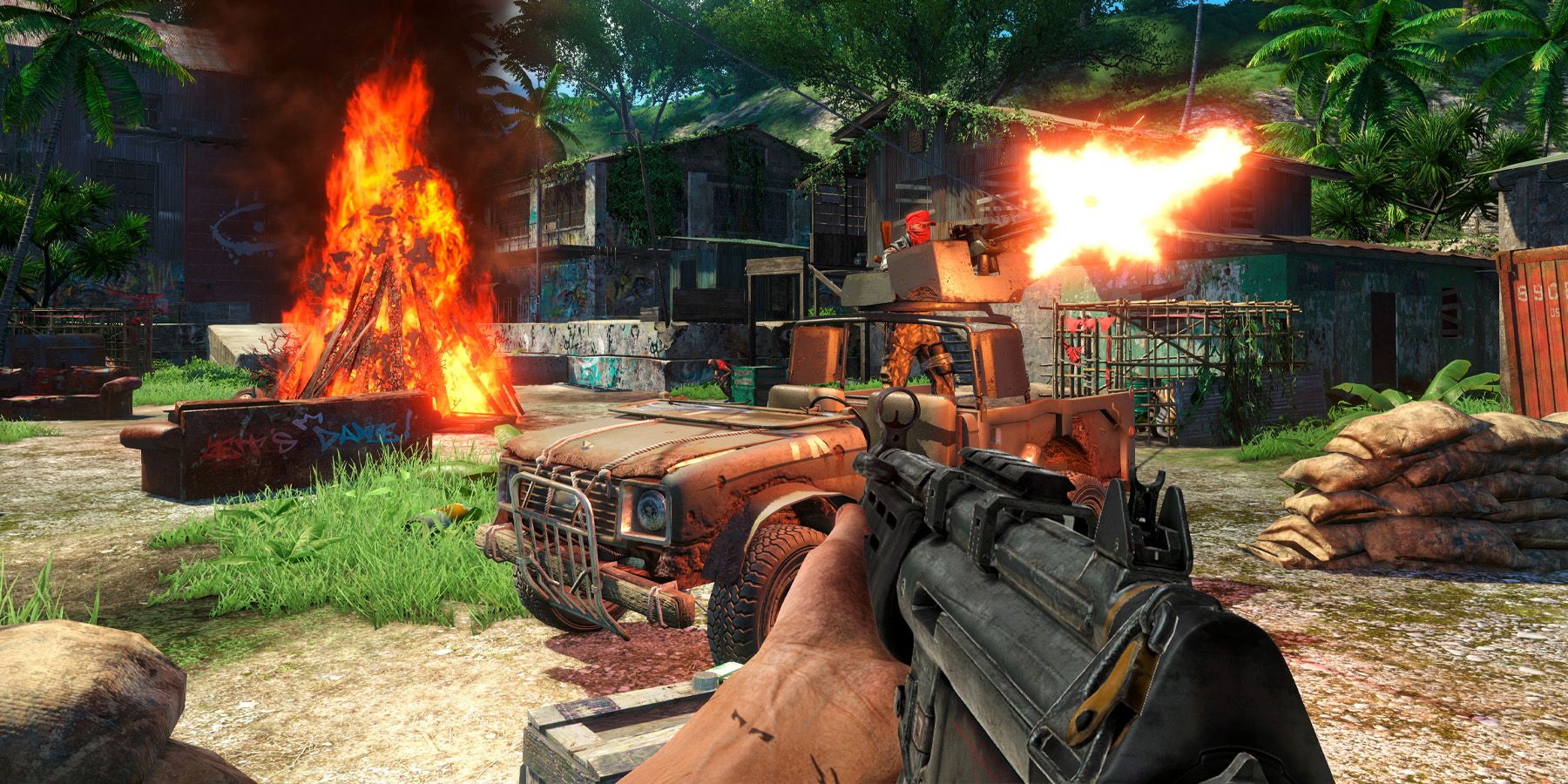 In 2012, Ubisoft dropped Far Cry 3 to resounding applause from critics and players alike. Set in a gorgeous open-world that is big but not overwhelmingly so, the first-person shooter proved to be such a success that the publisher has been generally trying to recreate its magic ever since. While each subsequent game introduces improvements, none of them have managed to strike gold quite like this 2010s classic.
Far Cry 3's strong points have not weakened at all over the last decade. The gunplay is still addictive, Vaas is still an awesome villain, and Rook Islands can still throw out a few surprises.
XCOM 2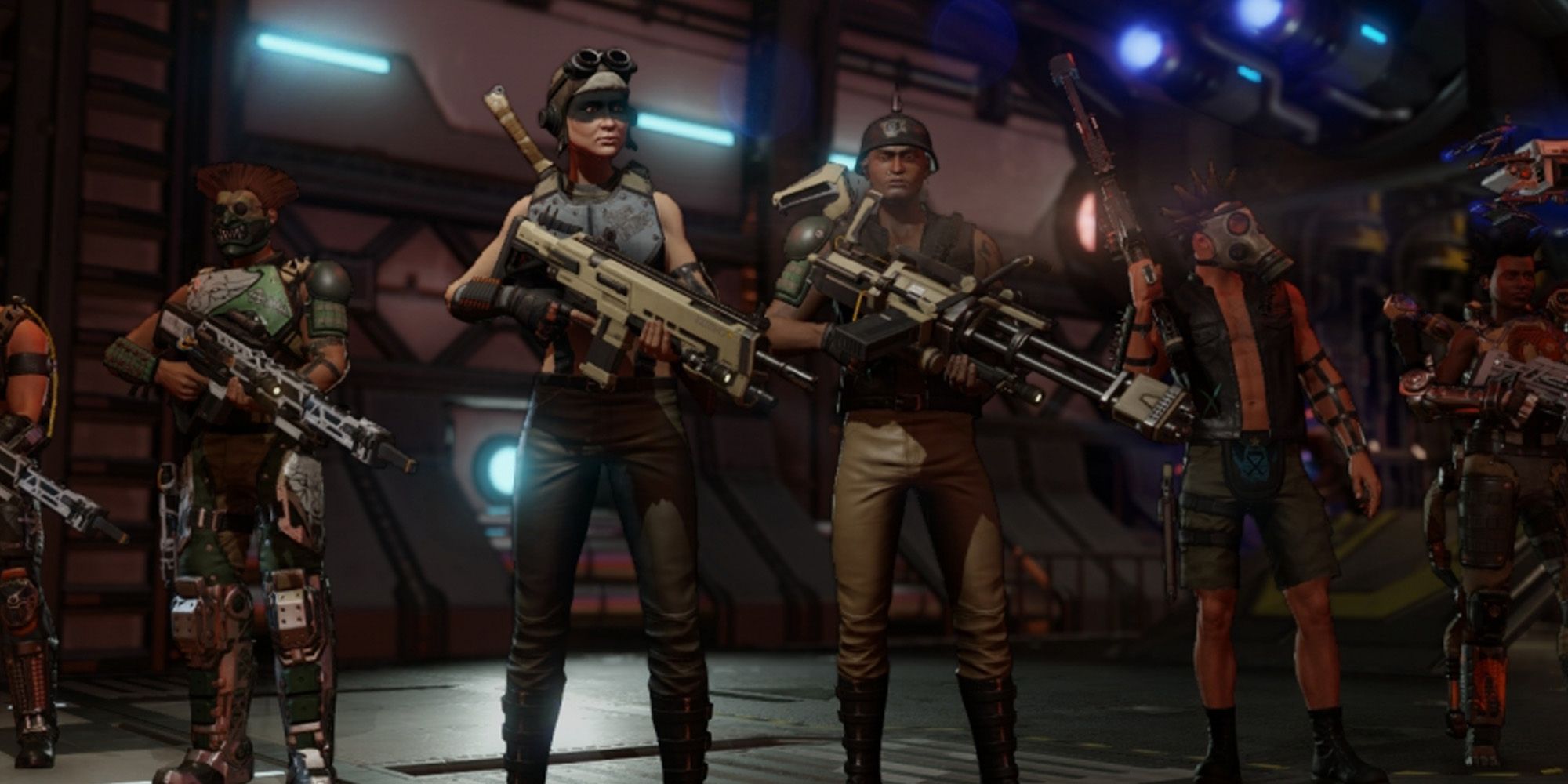 PS Plus Premium and Extra have a wide spectrum of genres when it comes to PS4 games, and XCOM 2 covers a couple on its own. Blending strategy and tactical elements, this sci-fi sequel provides complex, adaptive gameplay that puts players into challenging situations with dire consequences for failure.
Throughout the long campaign, players put together teams of soldiers who serve as humanity's last resistance against the alien invaders who have taken over Earth. If these soldiers die in battle, they are gone for good, a mechanic that turns every move in each encounter into a nail-biting decision. Great console strategy games used to be in short supply, but XCOM 2 helped change that.
Chicory: A Colorful Tale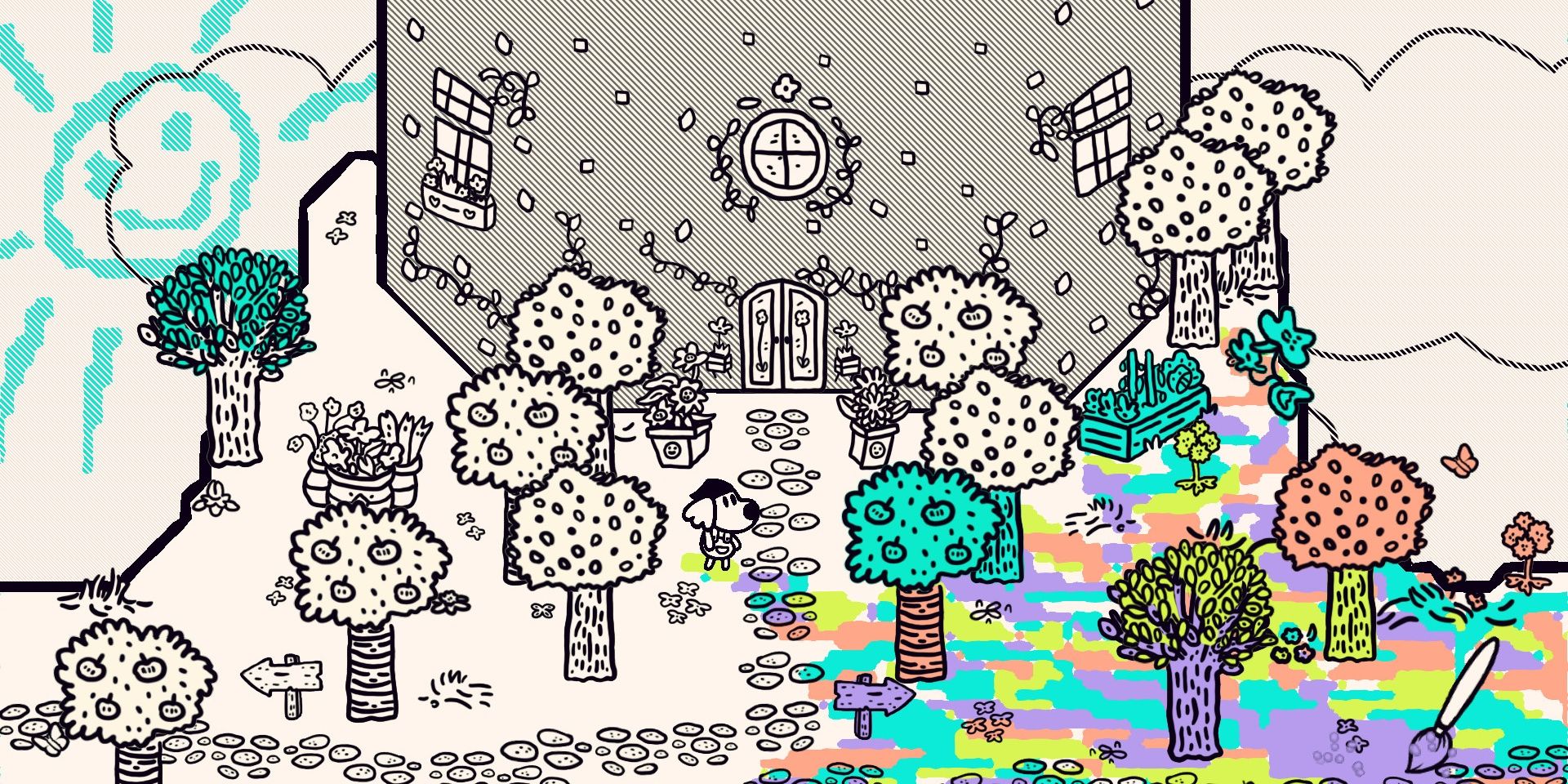 Picnic is a world that tasks one citizen with coloring everything. It is an important and demanding role, one that Chicory decides to step away from after the world is stripped of all its color. Now, the player must pick up the brush and fill in the blanks, a journey that brings plenty of challenges and raises quite a few fascinating questions.
Chicory: A Colorful Tale is about the process of creating art, including its reception. Picnic is filled with intriguing personalities who have their own desires, preferences, and frustrations. The gameplay largely consists of solving puzzles and exploration, both of which are handled well by the indie title.
Shadow Of The Colossus (2018)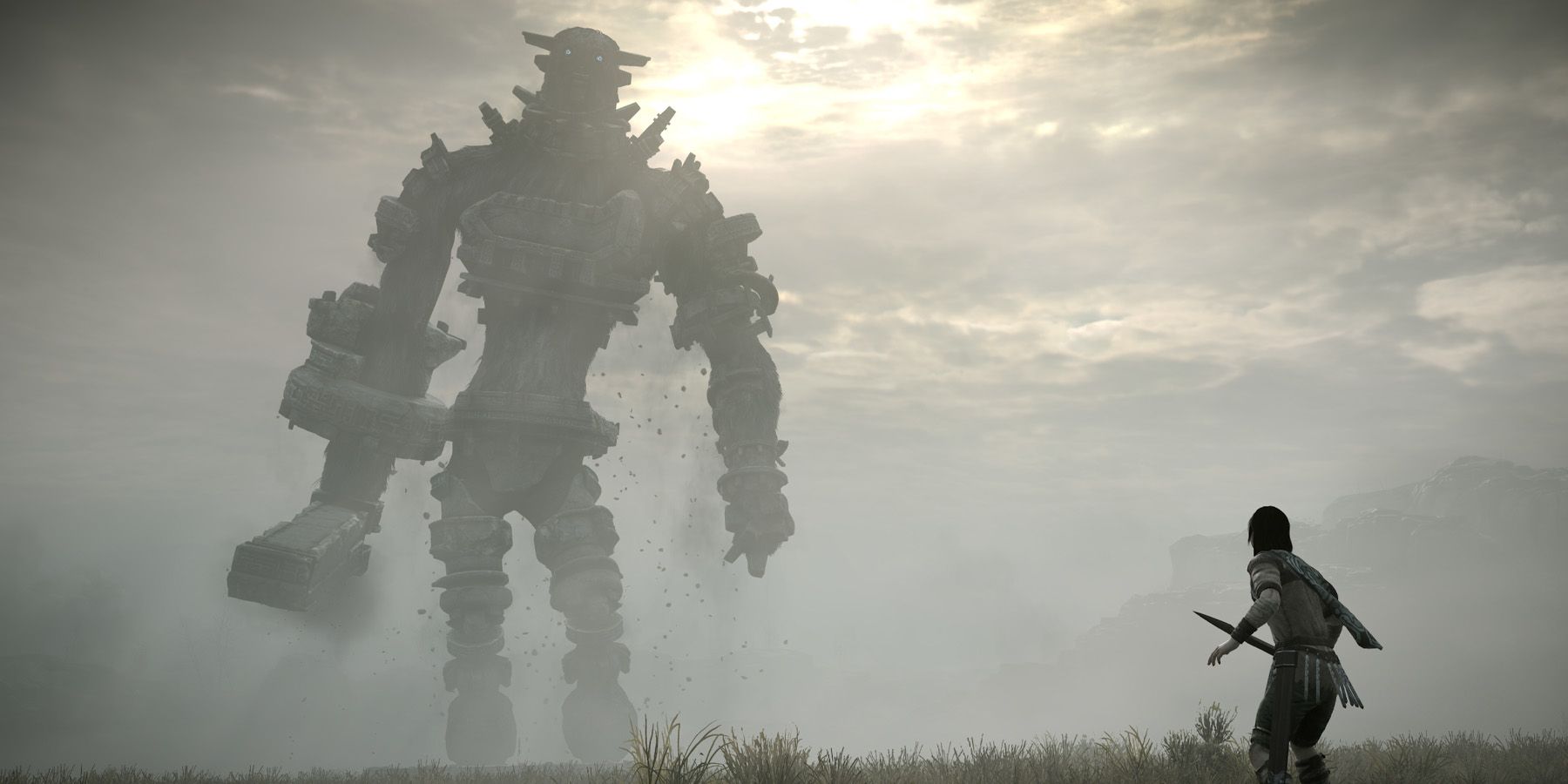 Team Ico's Shadow of the Colossus is a masterpiece, and its PS3 version is part of PS Plus Premium's Classics Catalog. For members of the Extra tier or Premium subscribers who want to avoid streaming, Bluepoint Games' 2018 remake is also on Sony's subscription service, and the PS4 game does justice to the original release.
Shadow of the Colossus (2018) tweaks the controls and updates the visuals, but otherwise remains true to Team Ico's vision. Consequently, the remake is also a masterpiece of storytelling, one that takes players on an emotional journey that sticks in the mind long after the credits roll.
Final Fantasy 12: The Zodiac Age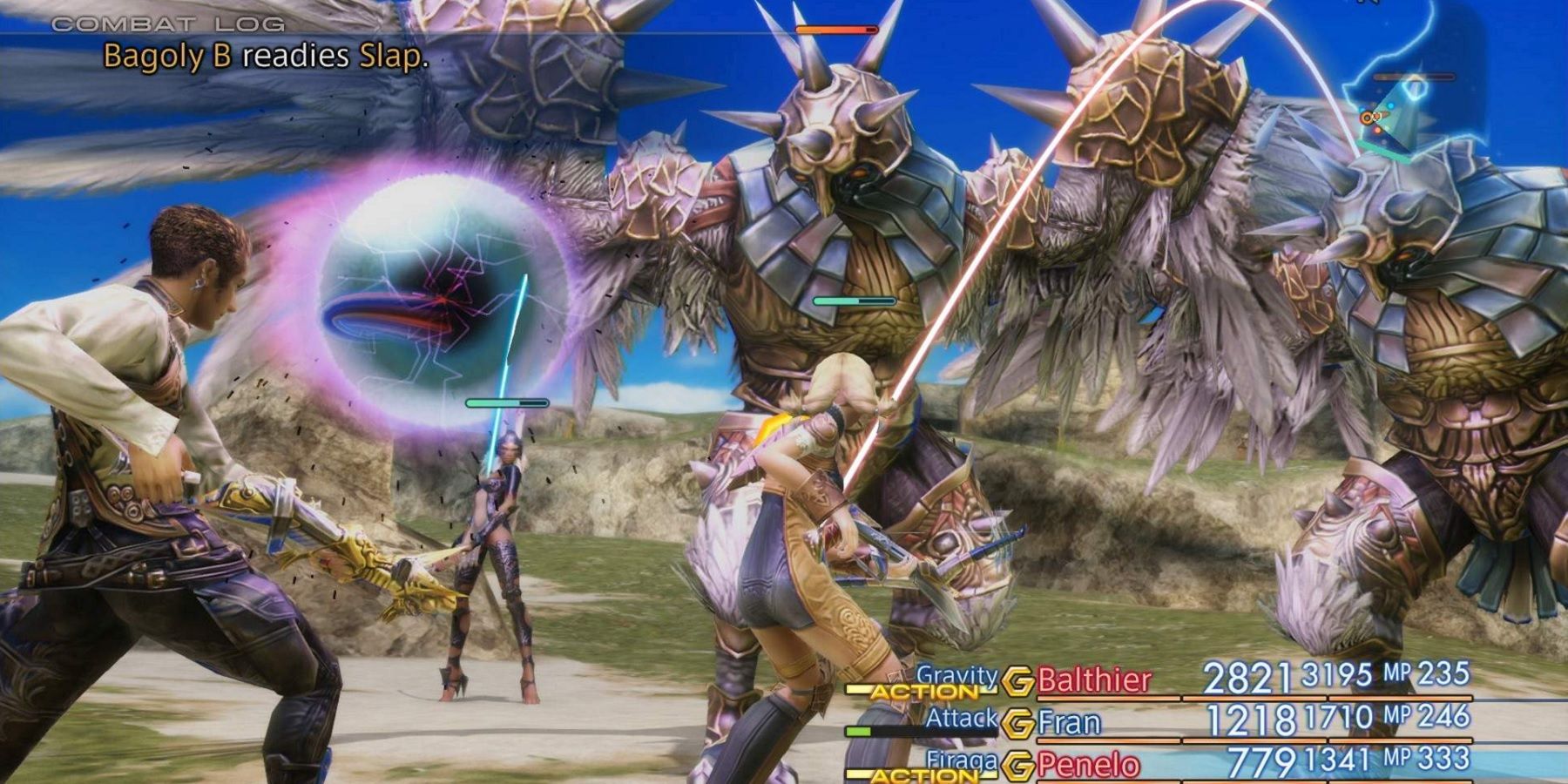 A remaster of the PS2 classic, Final Fantasy 12: The Zodiac Age is the definitive way to experience this RPG, and it is also based on the International Zodiac Job System version of the game that was originally released only in Japan.
RELATED: Final Fantasy Characters Who Are Strong In The Lore But Weak In Battle
FF12 tends to be a polarizing entry in the franchise due to its divisive protagonist and a real-time combat system that marked a significant departure from its non-MMO predecessors. While the game might take some getting used to, FF12 is an incredible JRPG that features an engrossing narrative, a brilliantly realized world, and a huge amount of content.
Until Dawn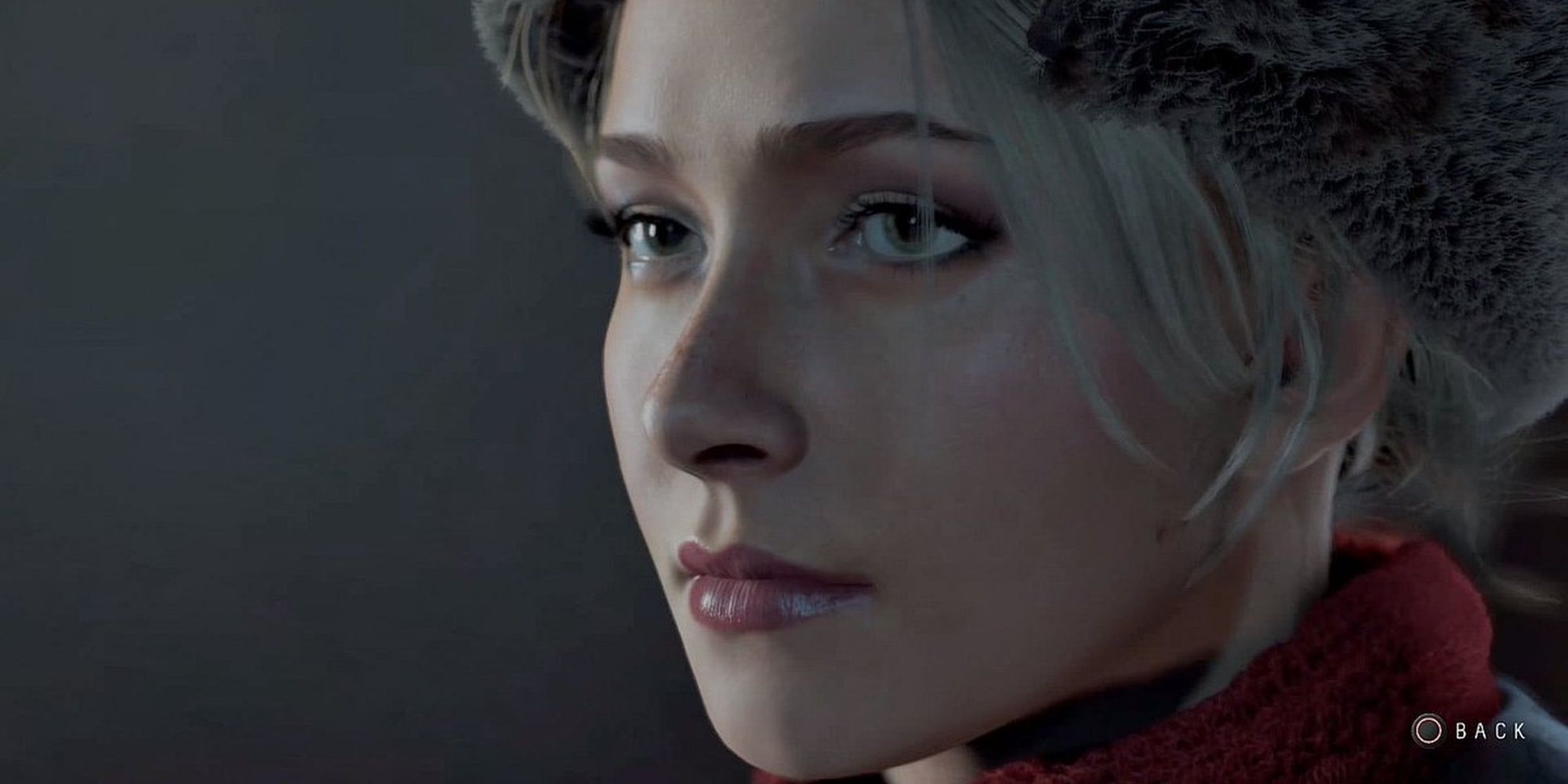 One of the earliest exclusives to put the PS4 on the map, Until Dawn drops a group of characters in the woods and then asks players to weave their way through a terrifying story to decide who lives and dies. An interactive drama, Until Dawn's gameplay generally amounts to making choices and some light exploration, so this is not a horror game in the vein of Resident Evil or Outlast. Basically, this title is a must-play for people who always wanted to get more hands-on with a slasher film.
Until Dawn would fall completely flat if it failed to craft interesting or likable characters that players genuinely care about; thankfully, the game more than manages to deliver in this area.
John Wick Hex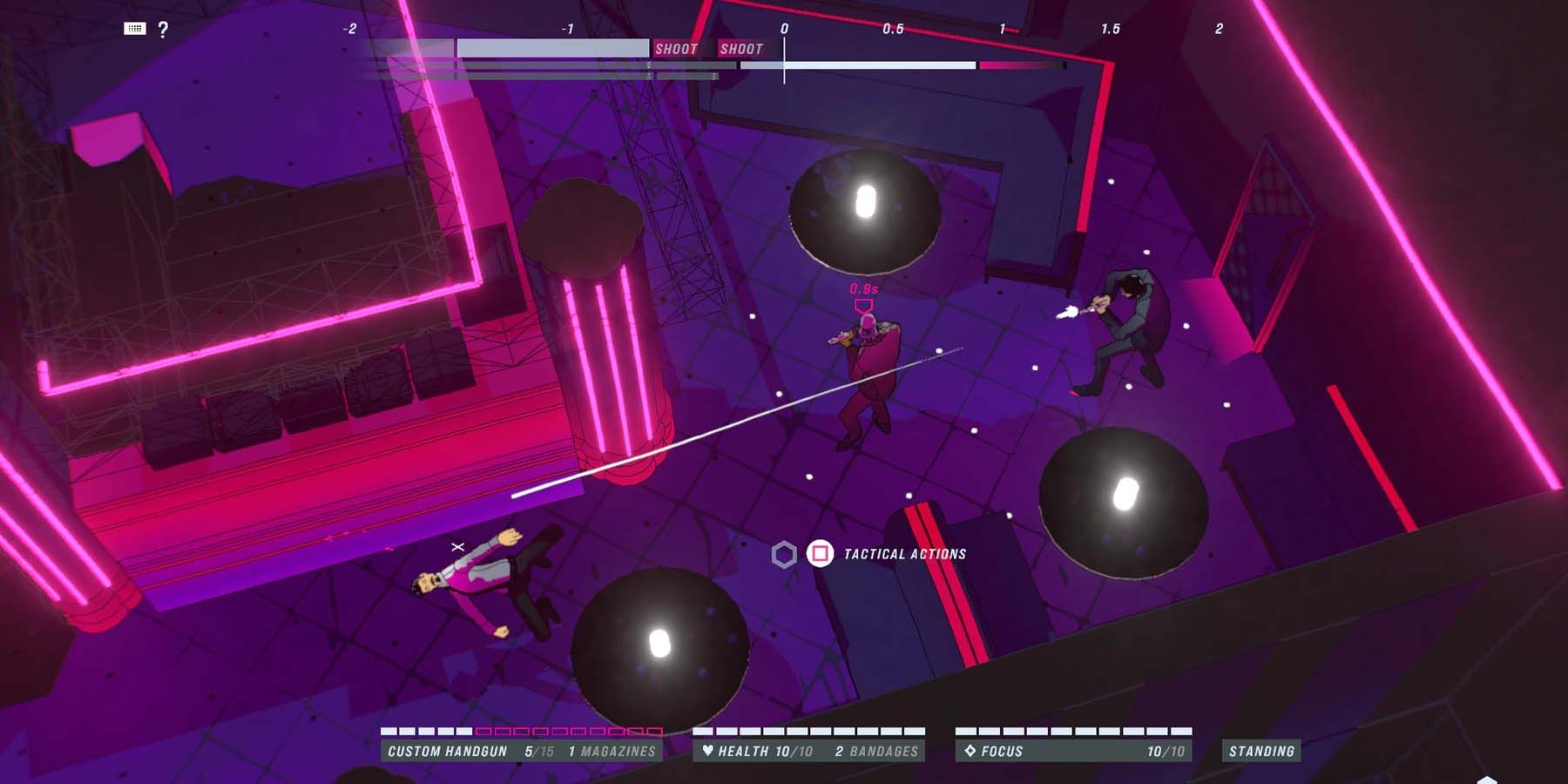 It is not surprising that the John Wick franchise has proven popular enough to inspire a video game adaptation, but the fact it went down the strategy route was a bit of a shocker. Keanu Reeves' action-driven movies seem tailor-made for something similar to Shadow Warrior, and while John Wick Hex doesn't quite scratch that itch, it is nevertheless a well-thought-out and stylish game in its own right.
RELATED: Best Anti-Heroes In Movies, Ranked
The combat system turns encounters into puzzles as players essentially plot their own action sequences which generally involve Wick dismantling plenty of enemies. John Wick Hex is a short and sweet experience, a title that will undoubtedly delight fans of the movies while also offering strategy fans something new to chew on.
Outer Wilds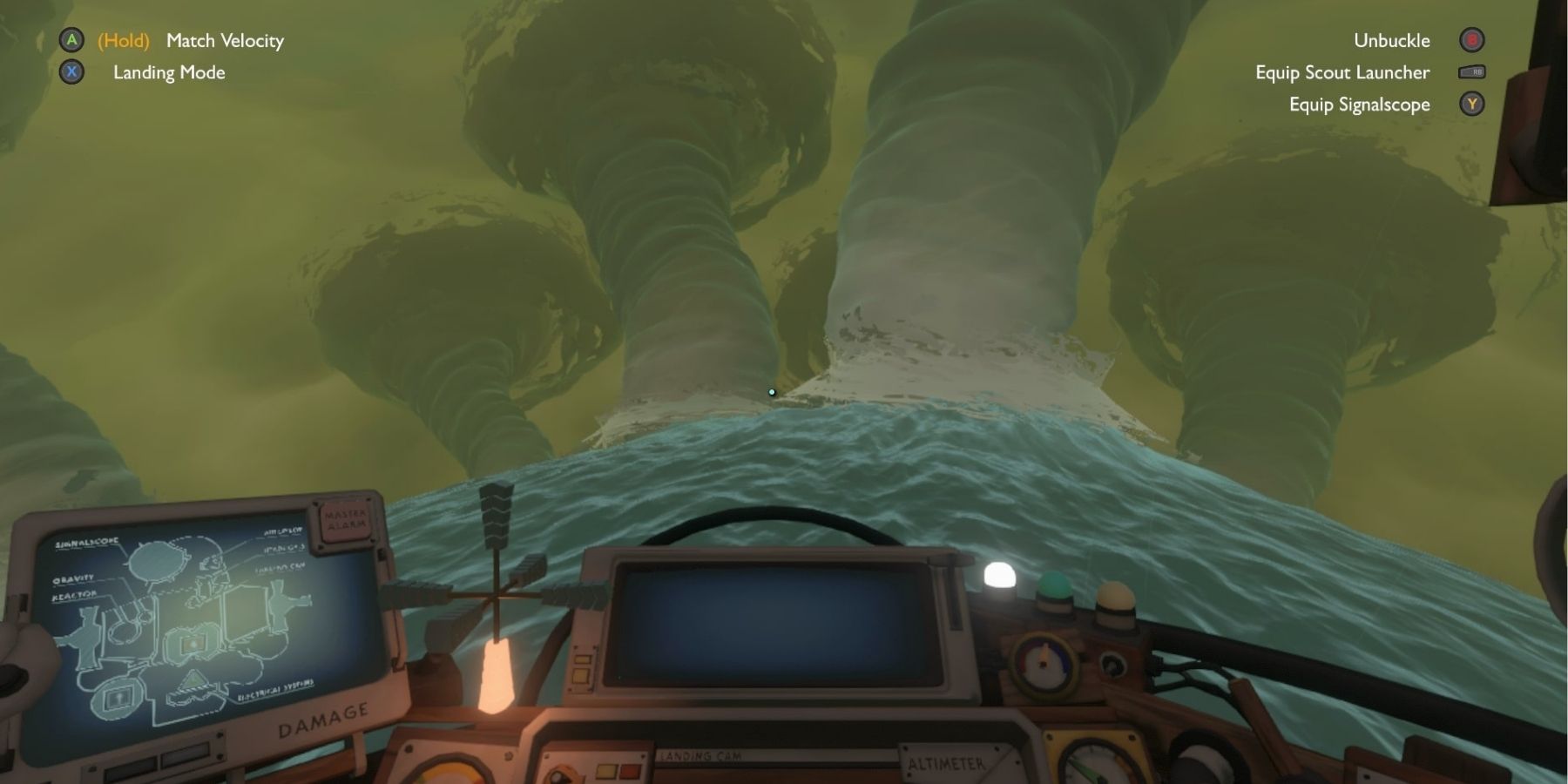 Outer Wilds is an open-world game unlike any other as "playthroughs" come with a time limit. In this universe, the sun is about to go boom in roughly 20 minutes, causing everything to come to a swift end. Luckily for the player, they happen to be astronauts who are stuck in a time loop, causing them to revive with a few minutes to spare.
Each run involves visiting one of a handful of planets in search of new information that might shed some light on what exactly is going on. However, Outer Wilds does not just deliver an engaging central mystery but also a myriad of side content that injects this adventure with personality and heart.
MediEvil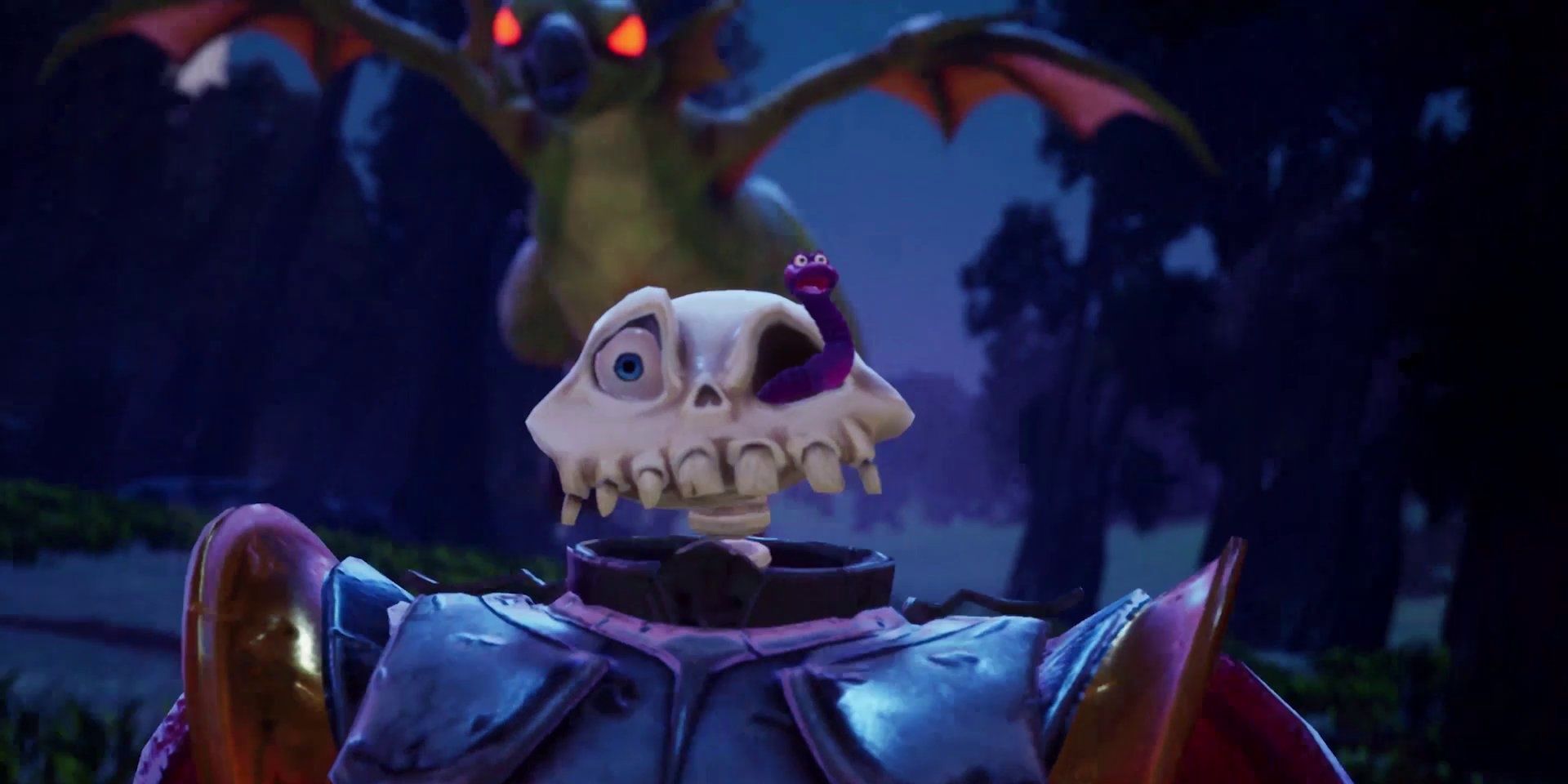 A PS1 cult classic, MediEvil received a proper remake in 2019, landing on the PS4. Starring Sir Daniel Fortesque, a lionized hero whose legacy is more myth than fact, and featuring a ghoulish aesthetic fit for Halloween night, MediEvil very much feels like a modernized PS1 game, and it will come down to personal opinion on whether that is a positive or a negative.
Like the original version, the remake is packed to the brim with humor and colorful characters that demand to be remembered. The gameplay is decent albeit simplistic, while the same can be said for the level design. Although a bit less "scary" than the PS1 release, the MediEvil remake's visuals are stunning.
God Of War (2018)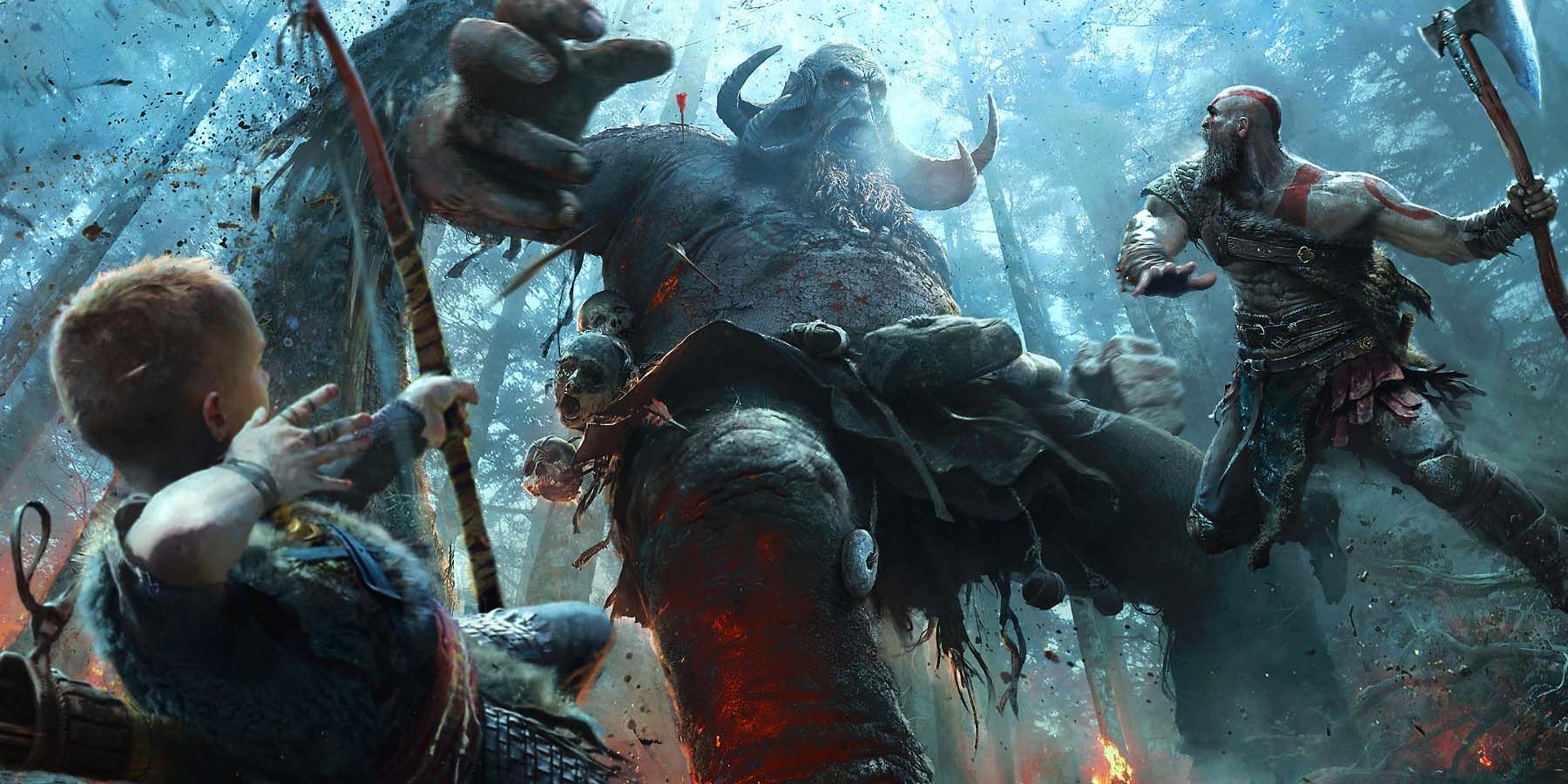 What more needs to be said about 2018's God of War? With Olympus completely mined for gods to slay, Santa Monica opted to shift focus to Norse mythology. More importantly, this new setting coincided with a change in gameplay style, including an over-the-shoulder third-person camera and a visceral combat system with some well-implemented customization options.
RELATED: Every God Of War Game, Ranked
The result is one of the best PS4 console exclusives and a great first entry into – hopefully – a new trilogy. This time around, Kratos has someone to protect, which adds depth to a character that had grown to be solely defined by a single emotion.
Detroit: Become Human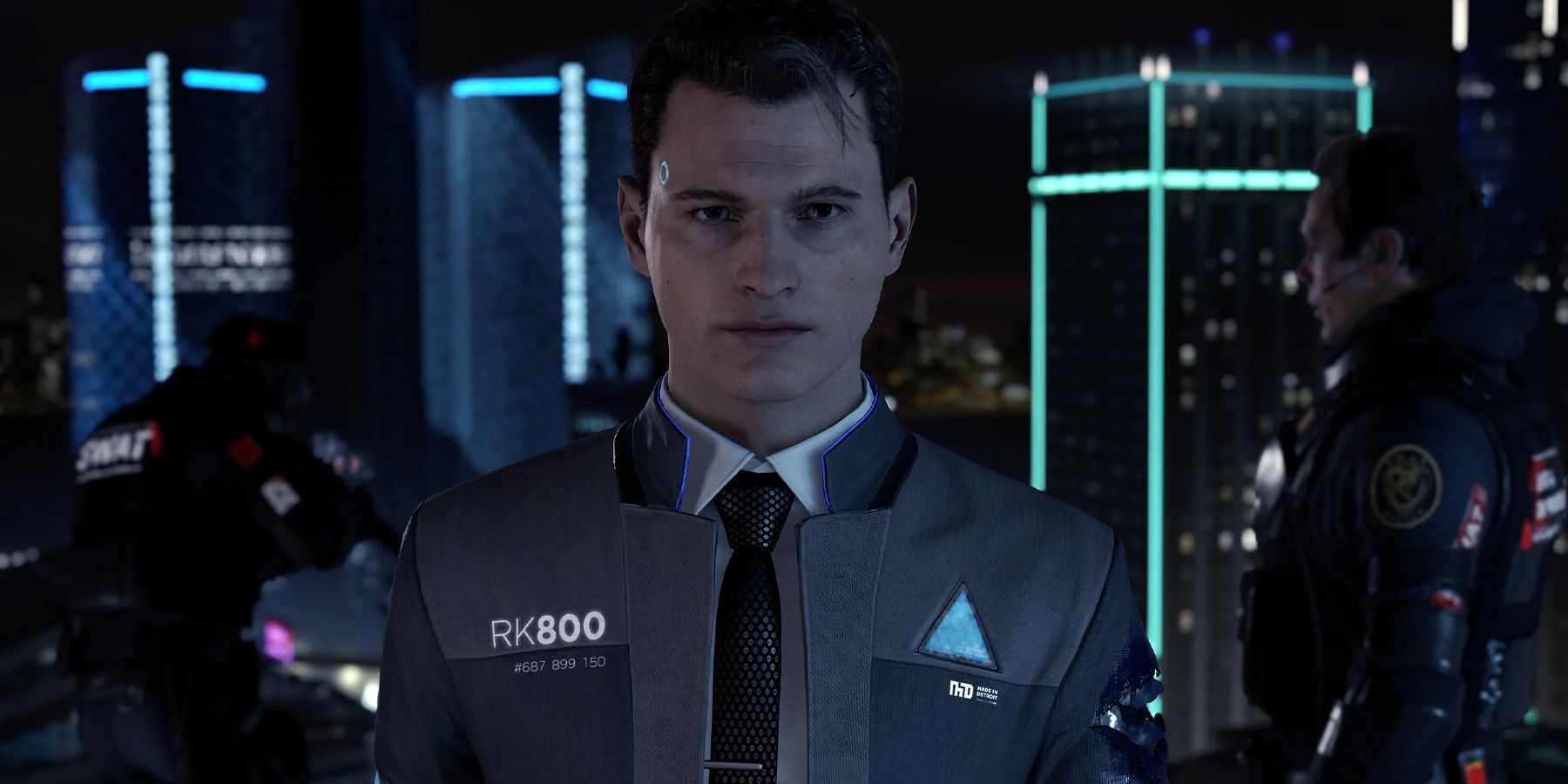 Detroit: Become Human continues Quantic Dream's mission to combine movies with games, and this 2018 release is arguably the studio's strongest effort to date. Players take control of three androids who serve very different roles in society, and the choices made throughout the campaign will determine the fates of these (and other) characters.
Detroit: Become Human tackles some well-worn sci-fi themes like human agency and AI, and while it might not introduce anything particularly new to the genre, the game handles these elements well. The acting is also great throughout, making it very easy to become invested in the lives of Connor, Kara, and Markus. Detroit: Become Human's world and visuals are immersive, while its writing tells a captivating narrative.
Gravity Rush 2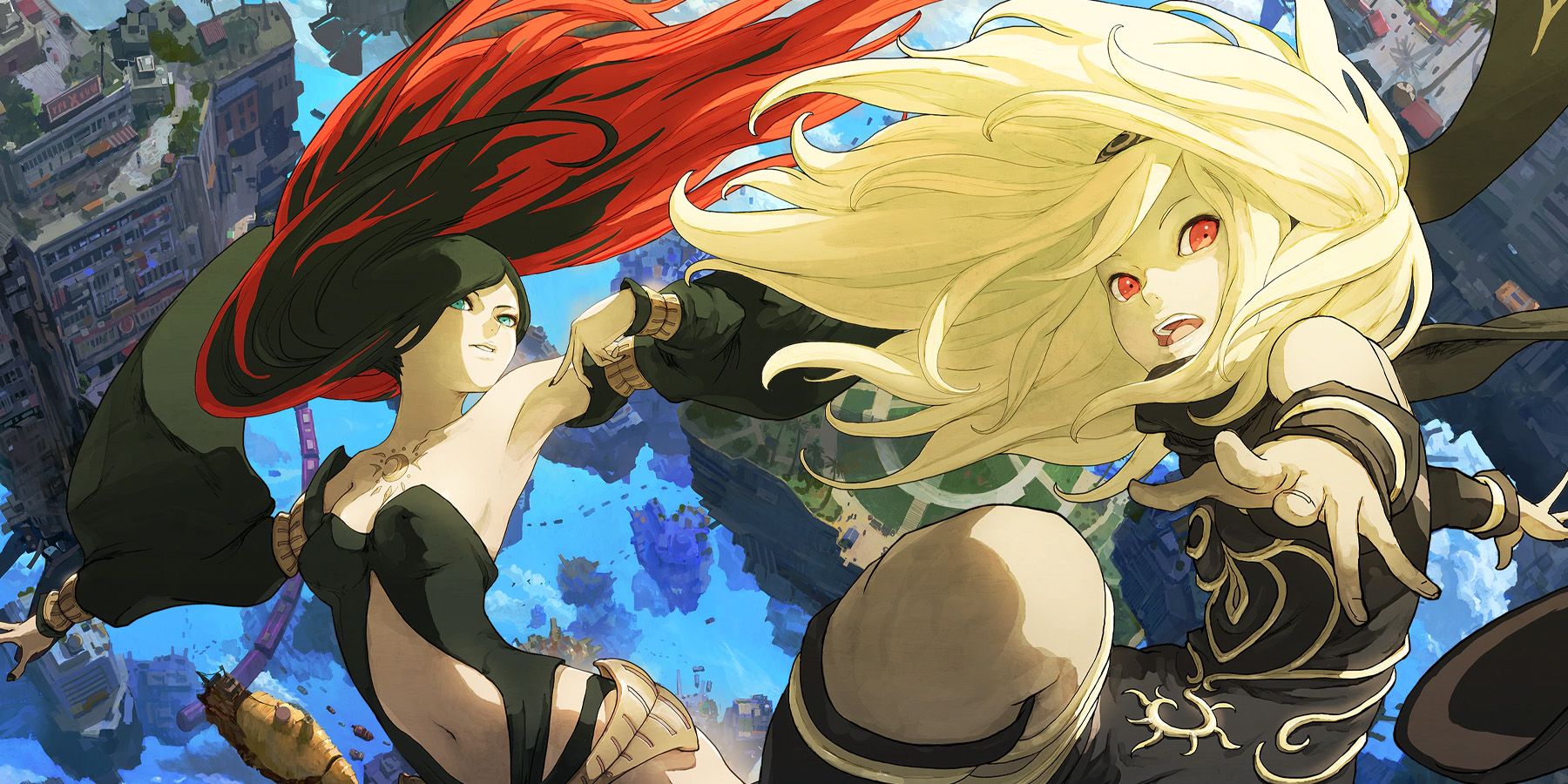 Along with the PS4 remaster of the first game, Gravity Rush 2 is one of the most underappreciated PS4 games on PS Plus Extra and Premium, and it is awesome. While beloved by a select audience, these games never quite transcended their cult statuses, which makes them perfect fits for a subscription service. Gravity Rush 2 improves upon everything that worked in the original, delivering a larger and more diverse world, expanded gameplay, and a more interesting storyline.
Charming, stylish, and fun, both of these games are a delight and collectively should keep someone entertained for a good few weeks.
MORE: The Best Games On PS Plus Premium
Source:gamerant.com
Tags