After playing a supporting role since her first full appearance in Marvel Studios' Avengers: Age of Ultron, Elizabeth Olsen's Scarlet Witch has finally been given the spotlight in the Disney Plus series WandaVision. Of course, Scarlet Witch has lost the Sokovian accent she had since her introduction to the MCU and Olsen recently offered an explanation as to why.
Born in the European country of Sokovia, Olsen's Wanda Maximoff and her twin brother Pietro lost their parents after their apartment was bombed with weapons developed by Stark Industries. Dedicating their lives to taking down Tony Stark and later the Avengers, the Maximoff twins were recruited by HYDRA agent Wolfgang von Strucker and underwent a series of experiments that bestowed them with superpowers. After the HYDRA research base in which they were being hidden was raided by the Avengers and Struck was captured by the team, Wanda and Pietro join the embittered android Ultron on a mission to destroy the Avengers.
RELATED: WandaVision Was Shot Just Like A Real Sitcom
Of course, the Maximoffs eventually turn on Ultron after learning of his true intention to destroy Earth and while Pietro was killed in the ensuing battle against the android's forces, Wanda returns to the United States with the Avengers to become a powerful member of the team. While Wanda retained her accent in Captain America: Civil War, she had seemingly lost it by the time she returned in Avengers: Infinity War, which directors Joe and Anthony Russo attributed to her spy training and a need to make herself less identifiable.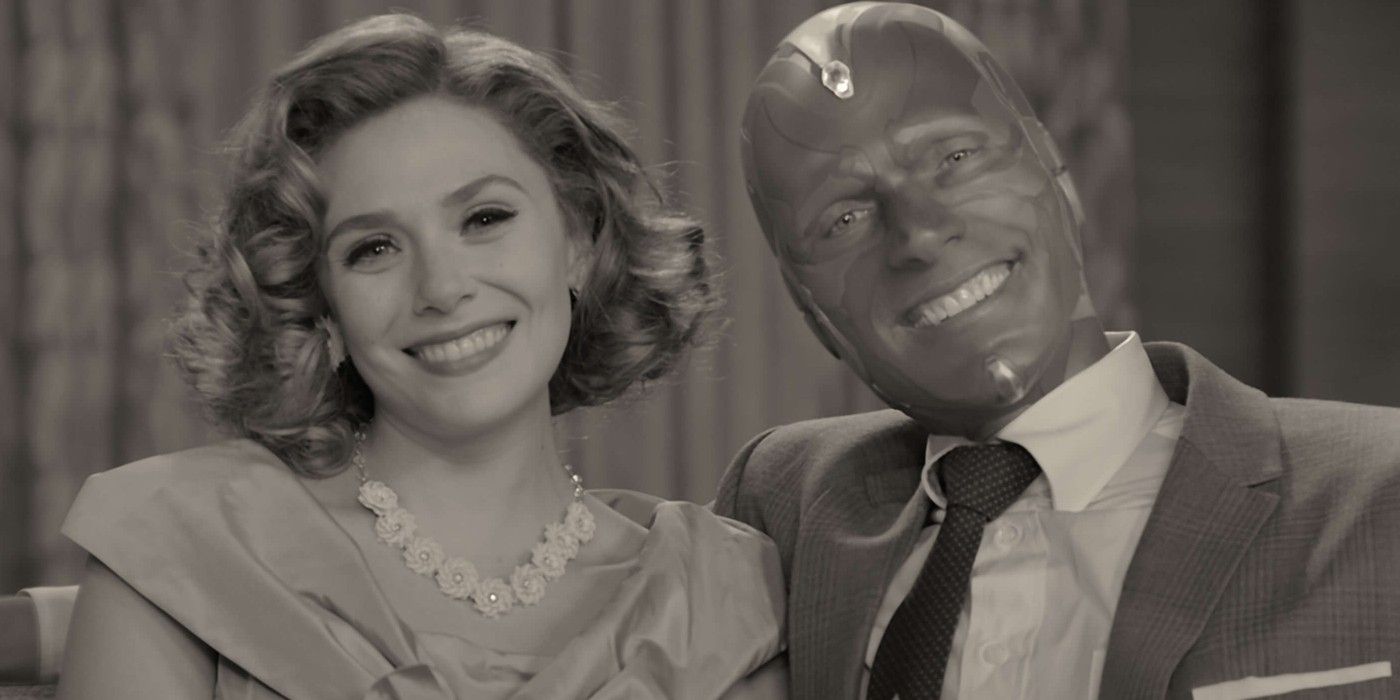 During an interview with Collider in which Olsen explained that Scarlet Witch's accent was developed alongside Aaron Taylor Johnson, who portrayed Pietro, and their dialogue coach, the actress noted that Scarlet Witch's move to the United States and the inherent concept of WandaVision being an ode to American sitcoms accounts for her changing accent. "It hasn't gone anywhere. There have been reasons for everything. It lightened up when she started living in the States, and in WandaVision she is playing the role of being in an American sitcom and so it's not gone. It is absolutely still there," Olsen explained.
Following the conclusion of WandaVision, Scarlet Witch's story will continue when Olsen reprises the role opposite Benedict Cumberbatch in Doctor Strange in the Multiverse of Madness. Marvel Studios president Kevin Feige has already confirmed the Doctor Strange sequel and WandaVision will be connected to Tom Holland's third Spider-Man film. Olsen began filming her scenes for Doctor Strange 2 in November 2020, shortly after wrapping production on WandaVision.
Unfortunately, the future of Paul Bettany's Vision is less certain considering WandaVision has yet to explain how the character is alive despite being murdered by Thanos in Infinity War. However, Bettany has noted that he would love to return as Vision in some form down the line.
Marvel Studios' slate of Disney Plus projects is expected to play an important role in the company's plans for Phase 4 of the MCU. In addition to shifting the focus onto supporting characters, such as Wanda and Vision, the Disney Plus shows will introduce newcomers to the MCU, starting with Ms. Marvel in late 2021.
WandaVision is now available exclusively on Disney Plus.
MORE: The Best WandaVision Moments So Far
Source: Collider
Source:gamerant.com
Tags